Writing Guidelines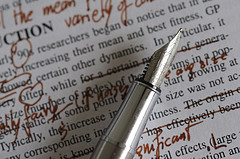 Thank you for contributing to The Community Manager! Posts on this site cover community management activities like best practices, resources, tools, books, groups, and stories about community building. We focus on writing content with integrity.
Post Basics
Posts must be between 400 and 700 words.
Proof relentlessly. Write concisely. Keep things simple from the start, review and simplify even more.
Always cite examples. Do not just list opinions or generalizations.
There should always be something actionable—a link/suggestion/idea for the reader to learn or to do more.
If possible, ask questions to engage the reader.
Include video, images, graphs, infographics, quotes, and bullet points whenever possible.
You can use H2 and H3 headings, bullets and numbered lists.
Images
There must be at least one image per post—please use it as a "Featured Image" and place in the top right in the post.
Full width images should be 640 pixels wide.
All images should be properly attributed—simply include: "Photo cred: Photographer Name, hyperlinked" at the end of the post.
Search for image ideas on Shutterstock, search.creativecommons.org, Flickr Creative Commons or Compfight.
Do not link images unless it is to an original Twitter message or equivalent and you are linking to the original.
Writing Style
One space after a period, not two. Just one.
Names should be written first & last name at first mention, then referred to by last name.
These words should always be written as the following:

E-mail = email
Internet = internet
T.V. = TV
Web Site = website
Social Media = social media
Plugging Your Own Stuff
If highly relevant, feel free to link once per article to your own blog/company/article. You may include 1-2 links in your bio on your profile page.
Photo cred: Nic's events