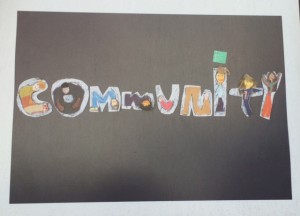 The year was 2010. I had my first official community manager job at a company called Alliance Relocation Services in Syracuse, NY after returning home from spending nearly three years in Asia teaching and building communities for expats in South Korea. Kelly Lux was the first official community manager for Syracuse University. The role of Community Manager had been around for 15-20 years, but 2010 might as well have been the wild west in the time of community, content, and social media for large organizations and brands. We started #cmgrchat (Community Manager Chat) as a way to connect this new world of CMs around the globe and learn as we went. Very quickly the chat took off, TheCommunityManager.com was born, and we had five solid years of chats, conversations, and learning together. Our little side project was an incredible success, and the data we kept didn't lie. It was, and is still is, written about everywhere and by everyone from Buffer to The Next Web, and was even the subject of a PEW study on groups on Twitter in 2014.
The landscape in 2015 is very different. There are some kick-ass resources out there for what's become a pretty well defined discipline of Community Management. There are conferences out there now that are dedicated to community, or have community tracks. The science that people now apply to community enables us to do our jobs better, faster, and with more insight. Many of the people who were with us from the beginning have gone onto become Community Directors or VPs at some really impressive companies. Others have started community groups of their own, moved into Customer Support, Events, Product, or Marketing. Which brings us to Kelly and me. Kelly is now the Assistant Director of the new online Communications@Syracuse masters program, and I'm overseeing community for one of the world's foremost celebrities and her empire as well as focusing on crisis management all at Emoderation.
We've come to realize that for as much as we love #cmgrchat, we might not be the best people for its future. The moderators of #cmgrchat have to love building community, are hungry to learn not only more about the discipline, but to meet others, go to events, and make a name for themselves. They have to want to grow it in new places with new community managers.
As of today, we are now currently seeking two people to fit that bill. Two people that:
Are dedicated to a weekly hour (Wednesdays at 2pm EST)
Would work well together
Can think of enough topics to fill a year's worth of weekly chats and more…
Want to build a name for themselves as well as honor the history of #cmgrchat
Want to grow their network and the network of CMs
Can figure out ways to bring it to more people around the world and get creative
Find themselves at community events
Wouldn't mind being mentored by Kelly and Myself
Does any of the above sound like you?
Send us an email to info@thecommunitymanager.com by 5:00pm EST Wednesday August 5th and tell us the following things*:
Why do you want to be a #cmgrchat moderator?
What are a few topics you'd want to get started with?
Do you have any other creative ideas for #cmgrchat?
Where do you currently work?
Your Twitter handle.
By becoming a moderator you'll also have access to TheCommunityManager.com to use as the chat's home base, as well as the various social media accounts. You won't be starting from scratch!  Kelly and I will still be involved by acting as mentors, helping you plan, promote, and grow the chat and all its possibilities, but you will own and drive this project. The more creative the better!
The Timeline:
Wednesday August 5: Deadline to Submit Yourself via email
Monday August 10 – Friday August 21st: Community Voting
Wednesday August 26th: Announcement of the new Mods
Wednesday September 2nd (6th Anniversary!): First New Chat
*You can submit yourself as a solo person, or you can submit yourself with a partner. We only ask that a duo is not employed by the same company.
Any questions?  Post in the comments below.