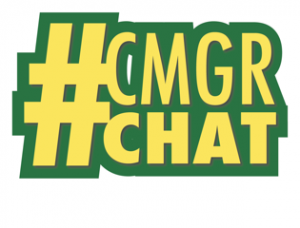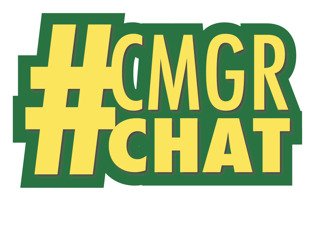 #cmgrchat got its start in September 2010, meaning that we're in our fifth year of hosting an online Twitter chat. At no point has interest waned, and every week about 50-100 community managers come and send anywhere from 600-1000 tweets in a single hour on the topic of community. It's been a phenomenal few years! In December 2014 we took off a few weeks for the holidays, and Kelly and I had a talk about what the future of the chat looked like. Both of us have different roles than in 2010, and we didn't want the chat to get stale by regurgitating the same topics over and over again. Last year we created 48 weeks worth of topics!
In 2015 we've held only one #cmgrchat session where we asked you what you wanted to get out of the chat, what areas you wanted to learn more about, and where community could take you. We thought long an hard about this. We looked into video platforms to integrate into the chat, did some research into how we could incorporate more elements into a chat, and ultimately we came up with what the answer was based solely on your feedback.
Starting today #cmgrchat will still continue to bring you topics related to community management, social media, and content management via a twitter chat on the first and third Wednesday of the month….but with a twist. We're going to move to an interview / AMA style format and bring in some of the best community minded folk in the industry. They might have gotten their start in community and continue to use the skills and methods to their current role, or maybe they've continued their community journey and are now leading teams at major businesses, or perhaps they've left community and work in the world of content, marketing, or customer service.
First up today we have Sahana Ullagaddi, the Marketing Manager at Lithium Technologies.  She got her start in the world of community at Klout and is very active in the community world! Join us at 2pm EST / 11am PST and come prepared to ask her questions about Lithium / Klout and her community background.
Future #cmgrchat sessions will be held on the following dates, and we'll be looking for people to interview for dates we haven't filled yet.
Wednesday April 1
Wednesday April 15
Wednesday May 6
Wednesday May 20
Wednesday June 3
Wednesday June 17
Would you like to be a guest? Would your company like to sponsor a chat?  Get in touch with me – jpedde@thecommunitymanager.com.
We'll see you at 2pm EST!