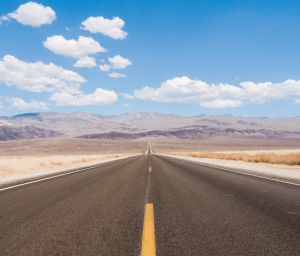 Congratulations! You got the job as a social media community manager, and you're now in the world of professional social media people. There's a lot that can be done, and it's a fun, challenging job that will grow your skills and prepare you for a solid career in advertising and marketing, among other areas. However, social media management is vastly different from personal social media usage, and as a first-timer, you may have a lot of questions about what you're in for.
Here are the five most important things that have helped me throughout my career & will make you successful, too!
1) Build Your Contact List
Trust me when I say that at some point, you will be asked a question about your brand that you never even thought to consider. Part of maintaining a strong social media presence is being able to quickly and accurately address these issues. Identify key people in each department, and then build great working relationships with them to go to for help. The list should include people like:
Your day-to-day marketing contact
Primary customer service contact
Primary PR contact
Primary legal contact
2) Know Your Tools & What They Measure
Analytics is an integral part of the job and there are a thousand different metrics which may be important at any given time. In addition to any big listening/monitoring services (like Salesforce Marketing Cloud / Radian6) that you may have access to, it's a good idea to identify free tools that generate reports for each platform you're working on. You want things that track growth, engagement, keywords, and competitive analysis.
Keep a separate folder in your bookmarks, sorted by platform, for all of the links you find
Keep updated statistics that reflect industry trends; these things are especially useful when establishing strategies or POVs for your client (which you will be doing often!)
3) Stay Current
Being on top of the headlines is extremely important to the job. It's important to know when social platforms are updated, but it's also important to know what's going on in the world. For example, several of my clients have products in the Northeast, which was hit hard by Hurricane Sandy several years ago. It was crucial for me to understand the landscape of areas impacted, as well as general sentiment about the events, to advise my clients of how to proceed.
In the end, it's always a good idea to be transparent if any of your products or services have been impacted, but to avoid capitalizing on sensitive issues.
4) Learn the Rules
You may already live and breathe social media, but do you know how to advise your clients of what each platform allows? For example do you know:
…and understand Facebook's policy on any kind of promotion
Instagram photos are the property of the original poster and cannot be used in advertising without express consent
Twitter only awards verification to accounts on its own terms
Being unaware of policies like these can put your clients' profiles at risk, facing suspension of accounts among other consequences. It's not a glamorous part of the job, but reading through each platforms Terms of Service documentation is essential for making sure your approach won't get you black-listed.
5) Network
At the end of the day though our careers are online, who you know is still a big part of being successful. Networking, both through personal social media channels and at industry-related events will give you opportunities to exchange ideas and best practices with other people who also know the space. And, you never know when that social media community manager you met at another brand could be perfect for a co-promotion with you.