For this session, David sat down with Josh Miller, Founder of Potluck and Branch (recently acquired by Facebook), for an engaging Q&A on lessons in building a community product. Here are some highlights:
Talking inspiration behind starting a company
Starting out in public policy with no real tech background, Josh became interested in the 90-9-1 principle of participation. That is, 90% of the participants of a community only view content, 9% of the participants edit content, and 1% of the participants actively create new content. This made him think, "Wouldn't it be great if there was a publishing platform that got multiple perspectives around one topic? What if the conversations were at the center of any community?" That's how Potluck was transitioned into Branch — they wanted to answer the question "How do you empower people who aren't sharing their opinions online?" It became a platform for people who have opinions or expertise on a topic, but aren't tweeting or blogging to answer.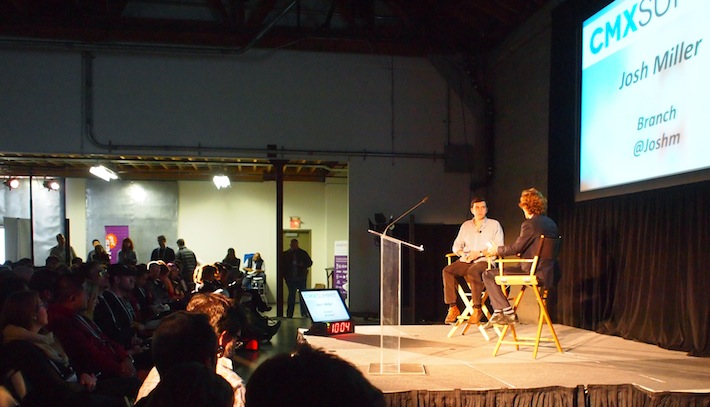 Measuring success or failure
For both Potluck and Branch, they initially looked at the percentage of people creating messages, but they learned that you can't race or force community building. It takes time; you're not going to do it overnight. When considering community growth, Josh likes to think of real world spaces/places and how they translate online. Like at a party, it takes time to warm up to the crowd. Most people aren't going to make friend or build relationships the minute they walk in the door. Over time, they slowly started to see engagement. With Potluck specifically, people would visit and not do anything, but they would talk about it to their friends. The would later comment, and comment again, and eventually post something.
When building the product, the team saw a problem with building something to make new friends — people won't admit that's what they want to do. That's why they purposely did not market Potluck as a place to make new friends. Instead, with Potluck, your friends were there, but you ended up meeting new people – friends of friends. Josh shared that because you were interacting with friends of friends on Potluck, you ended up seeing the same people. It felt like a party, for lack of better analogy.
On using social dynamic to create engagement
They realized that successful engagement is largely determinant on the person who is administering (or managing) the community; that's what makes communities work — a lesson learned from Branch Groups. He believes that the product would've been more successful if they found the people who are passionate community builders to lead each one. 
They wanted to group everyone into the 99%, but that doesn't work. There's people who want to organize, who want to talk to people. You have to think of everyone. All of these people are important to make the ecosystem work. So they began to ask themselves: "How do you build a set of tools that makes the ecosystem work better?"  They wanted to build simple tools that 99% of people wanted to use.
On goals for Facebook
The Branch team is very mission-driven. Josh believes that you should have a really big problem to solve, and want to solve it. And that's what they seek to do at Facebook. They won't be working on Potluck and Branch, but rather working towards the same mission on a new product, not within Facebook's core product. They're working on the thing we care about. What it is, he doesn't completely know, as they're in learning mode again. 
On creating an atmosphere of quality interaction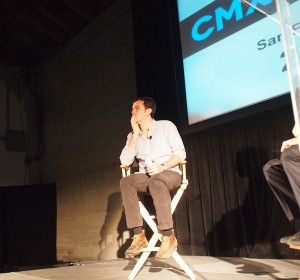 An audience member made the great point that talking to people on the Internet isn't always about quantity, it's about quality, and asked how do we as community people create an atmosphere of quality interaction. One thing that Josh and his team realized pretty quickly was that quality is very relevant to who's talking about what. The real question is how do you encourage them and make them feel comfortable? So they shifted towards UI to make them comfortable with Potluck. Based on feedback from friends, they made it feel like an intimate space where people were familiar. The perceived intimacy of the space is what you want people to see.
On the future of community products
We've learned a lot from community forums as an industry. Josh thinks that the future will be taking these learnings and building something with new features and better UI. We'll be trying to make forums that are more appealing. He believes that the future is tools and forums that help you talk to people outside the people you know.
One last thing, Facebook will be hiring a community person. 🙂 
Editor's Note:  We're live from the #CMXSummit all day today at Dogpatch Studios in San Francisco.  We'll be covering all of the sessions, but you can livestream the event as well: http://bit.ly/cmxlive 
Photos by Abby Sturges.  See more of her work on abbysturges.com