Building community is about 1:1 interactions. But how do you scale these interactions without hiring an army of community managers? Emily Castor, Director of Community Relations for Lyft, says it's all about seeding rituals to have your community create and repeat these interactions.
Why should they care? You're doing this because you want to change the world. Ask your community to join you in that mission and they'll care more because they helped create it. Let your community be a part of your journey. Connect your community to each other and let them help create and spread the aspirational identity they want to be a part of.
Where do these rituals start? They can be built into your product, your CRM, community platforms, communications and events. For Lyft this includes the pink mustaches, riders sitting in the front seat, fist bumping and rewarding drivers with shout-outs and recognition within their newsletters, events, and online communities. Your community members want to feel like they belong and rituals give them an identity.
Your community will perpetuate and enrich your culture through 1:1 interactions on their own and Emily says to "let the magic happen."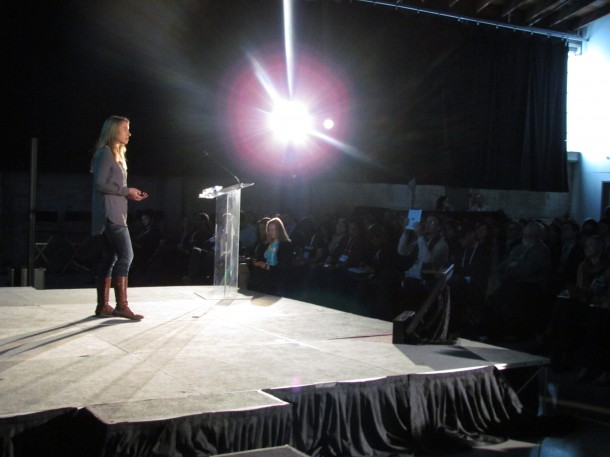 Editor's Note:  We're live from the #CMXSummit all day today at Dogpatch Studios in San Francisco. We'll be covering all of the sessions, but you can livestream the event as well: http://bit.ly/cmxlive
Photos by Danielle Siembieda.  See more of her work on siembieda.com