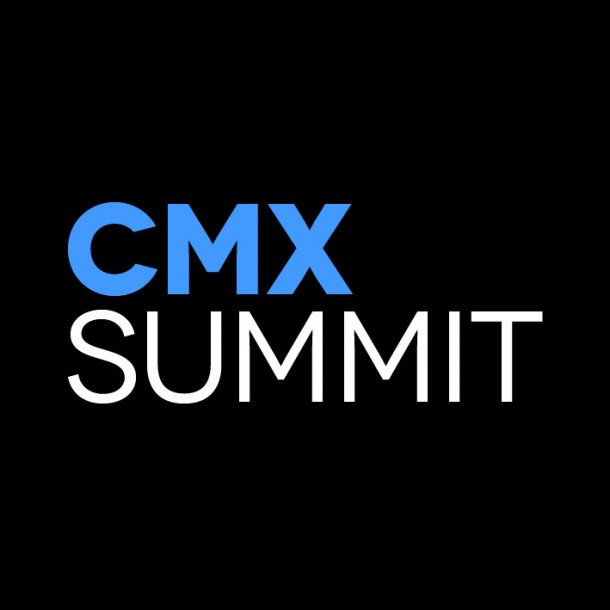 CMX Summit is only a few days away! Are you getting excited? Good, us too.
For those of you who will be joining us, we just wanted to give you an overview of what you can expect at the event.
For those of you who are still thinking about coming, we have a ONE DAY deal until 11:30pm PST today. Regular admission tickets already sold out but we've made a few more tickets available at the discounted price for today only. The price goes up again tomorrow and will be available until sold out.
Cool? Cool.
Here's a quick overview of what you can look forward to:
5% of this event's net revenue will be donated to the Alliance for Girls
Alliance for Girls is a local organization working to provide a community and support network for organizations supporting girls in the bay area. We're really proud to support an organization that has community at it's core and is fighting to solve an important issue.
Want to help them out even more? Click here to give the Alliance for Girls some love on twitter.
Meetup the night before the event
There are a number of dinners and meetups happening before and after CMX Summit. Check this out one out if you're looking for something to do Wednesday night. Open to attendees and friends.
Doors open at 8:15am
Get there early, enjoy some coffee and breakfast bites and start meeting other attendees before the whole day gets rolling.
There will be free rides for all CMX attendees courtesy of Lyft.
Robin Dreeke is the opening keynote followed by a full day of speakers
We're starting the day off with a bang. Robin Dreeke is going to bring his 26+ years of Behavioral Analysis experience to the stage at 9:40am. Trust me, you don't want to miss it.
You can check out the full lineup on the CMX website. We have an unbelievable group of speakers who will all be sharing unique perspectives that hasn't been shared in the community industry before.
Our closing keynote is Ellen Leanse who's sharing her story of building the original Apple user evangelist program. It's going to be epic.
Lunch from ZeroCater
The wonderful office catering company ZeroCater is a CMX sponsor and will be feeding us at lunch time. If you need to feed your office, we highly recommend checking them out.
Happy Hour
The conference will be immediately followed by the 2 hour happy hour sponsored by Get Satisfaction at the venue so you don't have to travel. Red wine will be provided by the delicious Winery Sixteen600.
Connect with our amazing sponsors
We're fortunate to have sponsors on board who are very much in line with our vision and truly get community. Their products are built to make us all better at our jobs.
All day at CMX you'll be able to connect with:
Get Satisfaction – Get Satisfaction is the leading customer engagement platform that helps companies build better relationships with their customers and prospects.
Velograf Tools – A new tool that provides you with data to help you track the health of your community.
SocialChorus – SocialChorus is the leading advocate marketing solution for brands people love – powering customer, employee and blogger advocates with expert services.
BrightTalk – Webinars and video for professionals and their communities. You can find and create business content through their webcasting platform.
General Assembly – Learn from top practitioners of programming, business, and design.
Eventbrite – Eventbrite brings people together through live experiences. Discover events that match your passions, or create your own with online ticketing tools.
Lyft – a mobile app for friendly, affordable rides at the tap of a button.
Not coming? You can still participate through the livestream
With the help of our wonderful sponsor BrightTalk, we'll be livestreaming the entire event.
To RSVP for the livestream, please click here.
Make sure to follow us on twitter where we'll also be live tweeting from the conference.
The talks will also be available on demand after the conference.
It's going to be a blast and we can't wait to see you all there.