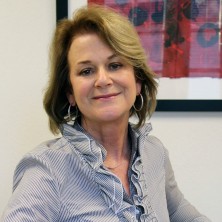 Ellen's story is truly inspiring. Much of what we understand today as just "how online communities work" was pioneered by Ellen and her team at Apple over two decades ago.
In the short time I've gotten to know Ellen, it's become clear that she's someone who understands community on a truly deep level, both from experience and in theory. She's given me new ideas and changed my perspectives on how and why humans connect with each other.
Ellen is the closing keynote at CMX Summit, and was kind enough to do a quick interview to share some community advice and give us a sneak peek into what she'll be discussing at CMX Summit.
1. Tell us more about your experience with building communities.
EL: Most everything I've done in business has been strengthened by the power of people working together to support shared goals.
Helping pinpoint the common themes and shared "wins" created when one entity exchanges value with another? That's at the core of all business and community helps clarify and elevate the fit of that value exchange.
My work with communities has helped companies better understand the value they offer, zero in on what audiences/people are willing to exchange for it, and create the ongoing dialog that lets both parties navigate how they sustain, and even increase, that mutual value over time. That's the core of long-term value creation and, honestly, every business can benefit from prioritizing that exchange.
2. How do you define community?
EL: A group of people who care enough about a topic, entity, or activity to invest time and input into influencing it, creating a mutually-beneficial exchange of value, opportunity, or influence.
3. What will your talk be about at CMX?
EL: I'll begin with some storytelling about the first days of Apple's community interaction: what we learned as a company and how the latent power of our community helped fuel progress and success.
Next I'll dial back to even earlier history, showing how community is a basic human need and has been since our earliest times.
Then I'll share some specifics on why community matters today – and why today's communities will matter even more tomorrow – citing some examples from Apple and other places that all of us can learn from.
4. Where do you go to learn about community?
EL: I learn from others who uphold the vision and wisdom of connecting with others, as well as to companies that "get it" enough to build new business models based on community momentum and interaction.
I also go to the worlds of human culture, anthropology, and early history, and sprinkle in a bit of Carl Jung to keep things interesting.
Finally, I look to research in biomimicry – the study of interrelated organisms and biological systems – to show how collaboration and interconnectivity is something of a requirement in the natural world. Since I often look to science and systems thinking to inform perspectives on business, these sources give me plenty of fuel and inspiration.
Of course, I look to people, too – which is why I'm looking forward to CMX.
5. What's one piece of advice you'd give a new community manager?
EL: Can I give two?
1) Trust your instincts. You already know this makes sense. Don't let anyone try to tell you otherwise.
2) Think long-term. No matter how cool and inspiring the people you work with are now, give them a decade or two. You'll be wowed by the progress and impact they create and you'll witness the real value they help contribute over the longer-term course of their work.
—–
Come see Ellen take the stage at CMX Summit, where hundreds of the leading professionals in the community industry are coming together for a full day of fascinating community talks and networking.
Tickets are limited and going fast!