This post originally appeared on Loyal's blog. Loyal is a community development studio. 
—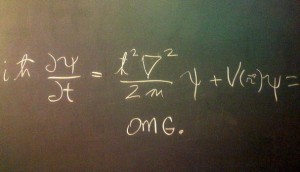 One of the biggest challenges for community managers is educating skeptics (or anyone, really) on the business value of community. The diverse nature of community campaigns makes this particularly challenging.
At Loyal, all of our projects are bespoke, which means the results for each vary greatly and are measured in very different ways. However, success for each and every on of our projects can in fact be measured.
Focusing on Relationships
The purpose of community is to connect people to each other and create value for all parties involved. The business value ($$) comes when these people are your customers or partners. For that reason, we measure the quality of relationships built with our campaigns or projects, whether it's a business to business coalition, online community, social media effort, global media contributor platform, or beyond. Although meaningful human interactions are priceless, this is easier to measure than one might think. Here's how:
With smaller communities (such as a high-touch B2B community):
Define the role each member plays (current customer, potential customer, partner, sponsor, contributor, connector).
Track each relationship from beginning to end:
– How did they become engaged?
– What was their interest in the community?
– Did they stay engaged?
– When did they commit to their role (the sale)?
Record each touch point with community members.
Analyze the impact of each member's contribution. Whether it was a sale, a donation, a trade, a sponsorship, or promotion of your brand, it likely either grew your customer base, added revenue, or saved the brand money. Every dollar counts, track all of them.
With larger communities (such as a social media audience or a community-as-product platform):
Define the goals of the community as a whole, the value to members for participating, and the value to the brand for managing the community.
Establish what the intended interactions between community members are and how you will interact with them.
Record engagements measured by log ins, conversations, comments, referrals, shares, etc.
In most cases, success should be measured by number of active participants in your community and the number of referrals that members produce.
In the best cases, your community will become self-managed and scalable, growing all on its own.
The Numbers
The numbers matter too; and community can be quantified as it's all about retention, churn rates, and attrition. Check out this example of how a hypothetical startup could reduce churn rates, increase referral rates, and grow revenue by hiring a community manager.
When quantifying community success, first determine how much it costs to retain a current customer vs. attract a new one (with marketing efforts vs. referrals), and compare that number to the time and dollar investment made in the community initiative. Then, during and after execution, measure:
How much the community grew.
How much of the growth was a result of referrals from community members.
How many members became or remained active in the community.
How many customers renewed (if applicable).
How many customers upgraded their membership or sale (also if applicable).
The dollar amount of each of these sales.
What you // the brand learned from your community, i.e.
– what it is they really want (even if they don't know it yet),
– how your product or service could be improved,
– what role it plays in their life (which could lead to marketing to a different target audience you may have never thought of),
– what new products or services would meet their needs that isn't on the market yet, etc.
As you can imagine, all of these numbers are going to be quite a bit different for each campaign, and not every metric will be applicable. All of these elements depend on your business goals, the specific goals of your community effort, and the nature of your initiative. Just remember that in any case, engagement and relationships are key. Listen to your community members, show them your appreciation for being involved, and make changes based on your learnings from them.