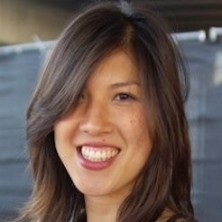 If you look for community professionals with experience working on multiple high growth companies in the past 10 years, you'll come up with a pretty short list.
Ligaya Tichy is at the top of that list. She's pioneered much of what we take for granted as common knowledge today as community builders. I've been following and learning from her work for years and know that she will be one of the most practical and actionable talks you'll ever see about community. Make sure to be at CMX Summit on Feb 6th.
We had the chance to ask Ligaya to give some advice for community builders and an idea of what we'll learn from her talk at CMX.
Enjoy…
1. I gave you a brief intro but tell us more about your experience with building communities.
LT: I cut my teeth at Yelp from 2005-2010, then spent two years at Airbnb leading the development of the global Airbnb community from the ground up. The strategies differed, but at various points involved online engagement, cultivating ambassador programs, content curation and creation, event production, and local partnerships and PR.
I was fortunate to experience periods of rapid growth at both these companies. This taught me much about how to scale efficiently while keeping the culture alive and the community thriving and happy. Airbnb was also my first opportunity to build an international team and go deep into localization efforts.
Mentoring for 500 Startups here and in Mexico City, participating in the TechWomen program, and dabbling in angel investing has broadened my perspective on how community principles can be applied to various industries and in emerging markets. However, I'd have to credit my childhood experience as part of a meditation community in Iowa as being the most enlightening case study on how to create a movement.
2. How do you define community?
LT: A community is a group of people who have come together around a common purpose, interest, or identity, to exchange information, share experiences, and collaborate with one another. Here interaction is key to enrichment.
Communities have a long history with humanity, but in the past were limited to a specific time and place. Now thanks to the vast constellation of internets, land and cultural divides are bridged and interactions happen asynchronously. Through social media, existing communities are strengthened and new online communities are formed, connecting people across the globe around any interest imaginable. Ice Chewers Society, anyone?
The reasons for and the ways in which people come together are fascinating! Whether communities are created for entertainment, learning, or support, the experience can be powerful for the individual and group alike. Being inspired and accepted by those like minded can give people a deep sense of belonging, promoting psychological well-being. Uniting and mobilizing people around common cause can give ideas power, precipitating change.
As a community professional, what I find really interesting and motivating is that these benefits to the individual and society can be achieved even when the driving force behind people coming together may have commercial interests. Personally, I feel grateful that my work has allowed me to connect with so many wonderful people, and witness their relationships blossom and transformations take place.
3. What will your talk be about at CMX?
LT: In short, the evolution of communities.
Every day in the life of a CM is a series of micro experiments: connecting people to one another and seeing what happens; releasing ideas and features to see how the world responds. All in hopes of better answering the questions of: Who are these people? How can I best represent and engage them? How can we help foster connections amongst members to enrich their experiences?
It can be difficult to step back from the daily grind to assess effectiveness and strategize accordingly. Part of the problem is scarcity: there's just not enough time to try everything and see what sticks. The other challenge is that as communities grow and new people join while others cycle through, the needs of the community change. Thus the approach and execution of the foundational elements – engagement, advocacy, ambassadorship, loyalty – must evolve with the needs of the constituents and the goals of the business.
More specifically, I promise to talk excitedly and gesticulate wildly about:
How the experience managing (and participating in) communities changes over time, and how to know you're on the right or wrong track.

Tried-and-true community tactics from companies that you love and others you've never heard of.

The ONE metric you should care about at each stage of a community's development and what you should do with that data.
… and other actionable tips that will help you show how your community impacts the success of the business.
4. Where do you go to learn about community?
LT: I walk out my front door and strike up a conversation with whomever I see. I love characters! Interacting with people from all walks of life often teaches me more about relating and being empathetic to others. I feel the same way reading Reddit, mostly.
Books like "Politics of Nonviolent Action" and "Here Comes Everybody" speak to the power of collective action which I find immensely inspiring.
More practically speaking, I dig thecommunitymanager.com and communitygeek.com for insights on building brand/startup communities.
5. What's one piece of advice you'd give a new community manager?
LT: Only work on products you are deeply passionate about; authenticity is key to building trust and spreading enthusiasm.
—–
Come see Ligaya take the stage at CMX Summit, where hundreds of the leading professionals in the community industry are coming together for a full day of fascinating community talks and networking.
Tickets are limited!