This post originally appeared on Loyal and is from the perspective of building an agency that takes community practices mainstream.
—–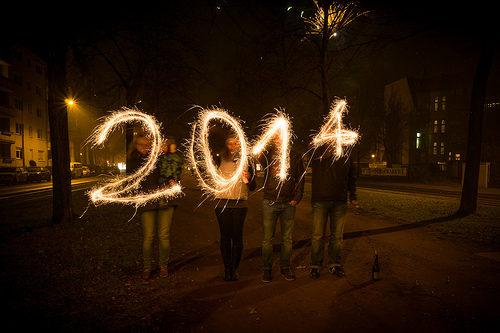 It's an exciting time for community professionals.
Just six months ago I wrote my first "State of Business of Community," stating what community meant for agencies, startups, and brands, and it's safe to say that things have definitely changed. Adoption of community as a practice has certainly increased.
We've seen it first hand as our agency, Loyal, grows and evolves, but more exciting is how the industry itself has matured.
As community managers, we have an opportunity to further define and refine the space that we work in, to educate the masses on its importance (and business value), and to get our coworkers, colleagues, and partners more involved in the work we do. After all, community is a multi-disciplinary field. For even greater success, it's time to bring community into all areas of business.
After a year and a half in business at Loyal, here are my most recent notes on the state of the business of community:
1. Community Agencies are on Deck
When Loyal was founded, no one thought we'd last. At the time, we had no peers or competitors to showcase as a point of reference. The idea of an agency for community was thought, at best, to be a cover for a social media agency, and at worst, to have no demand.
Today, there are at least four other companies in our space; three of these were founded within the past year. Each with their own POV, areas of expertise, and business model, we're lucky to call most of them friends.
Additionally, the agency landscape is churning. As margins on execution services have dropped, new agencies and even consulting firms such as Deloitte are deviating from standard models with focuses on creative outputs and digital problem solving. Small shops such as Loyal are now preferred.
In recent years, brands' agency portfolios were limited to PR, advertising, media buying, social media, and digital. Today and leading into the future, brand agency portfolios will include community, creative media, micro-content production, dev shops, and more niche services; and brands will expect these agencies to work together.
2. Content is Still King, but Doesn't Reign Over Community
We all know how hot content is right now. The data shows that more and more brands are pulling the reins of content in-house.
This means that agencies focused on longer-form (as opposed to micro) content and audience development will lose steam in the medium-to-long run as content tools and platforms such as Percolate, Contently, and NewsCred continue to grow.
However, most of this new in-house content focuses on customer education, retention, and loyalty. Do these sound familiar? They're community aims! This is why so many brands are looking for community hires in content roles.
Yet, every legit community person knows that, like social media, content is just a tool for community, and further, an audience in and of itself is not necessarily a community. Just as brands have become frustrated with social, they'll eventually look for new solutions for content as well — we're talking engagement, conversation, activations, and relationship ownership.
3. Community Talent (& Experience Transfer) is Hard
From our own personal experience, and from our peers', we know how hard it is to hire for community.
In a field in which who you are as a person matters just as much (if not more so) than your experience, it's challenging to separate true community people from excellent executionists. Internally at Loyal, we've developed our own interview process for community folks. This model has served us well, particularly when hiring for skill sets that are not community-specific such as project management.
However, given that the best community talent comes from startups in which community touches every part of the business, it's a major challenge to hire community talent for and to work with brands. Brands still consider community to be a siloed function, which limits and constrains community outcomes.
On brands' ends, this means that they'll need to build more cross-functional teams that allow community folks to thrive. In parallel, this requires Loyal (and any other small agency hiring for community) to hire brand/agency talent who are experienced in navigating old-school businesses — who may or may not be community talent.
We'll need to find the right way to complement and balance our community talent with brand/agency talent as we grow.
—–
I'd love to hear if you've noticed a shift in and wider adoption of community within the last year. Where do you see the opportunities for us community managers moving forward?
——
Want to be plugged into the future of the community industry? Join us at CMX Summit on February 6th in SF.