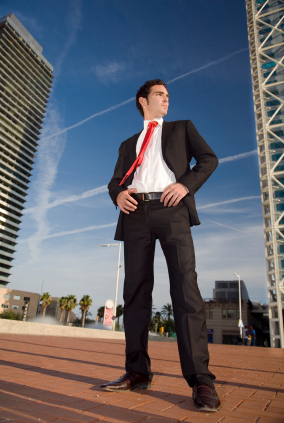 So you want to come to CMX Summit but need to justify the budget?
You're not alone. A lot of people have been reaching out asking if we had advice for justifying the budget. So I thought I'd put it all into a blog post for you.
You know you should be there. We know you should be there. We just need to tell the right story.
Here's a bunch of value points that you can share with your team. This is generalized since we don't know what your company's specific goals are so if you need more specifics, email info at cmxsummit.com and we'll help you out.
1. Professional Development
You will walk away from this conference a better, more well rounded community builder. Yes, you will be inspired and you will have new ideas, but here are some tangible skills you will take away from CMX:
Deeper understanding of community metrics – You'll learn about the goals and metrics that are core to community in order to achieve real business goals and improve the health of your community over time. Ligaya Tichy's talk will be especially interesting for you as she'll dig into the evolution of communities and discuss what you should focus on at each stage of your community's growth.
Community strategy and planning – You'll have a deep understanding of how communities function, how they grow over time, how community teams scale and what the future might look like for your community and product. This way you'll have much more context when building your community strategy, and planning today and for the future.
A system for building trust – If you ask me, Robin Dreeke's talk will be worth the ticket alone. His usual work consists of training CEOs, teams, and FBI agents about building trust with anyone in any situation. At CMX, he's giving a talk that would usually cost thousands of dollars because he cares deeply about our mission. Not only will this make you a better community builder by understanding how to build trust with members and a system of trust between members, you'll also become much better at communicating with other members of your team and build trust in the value of community.
2. A Professional Support Network of Community Builders
By attending CMX, you'll gain something that will last your entire career. CMX Summit is a community of the leading community builders from all over the world. That community will continue to exist online after the event and for future events.
Our industry has never come together quite like this. We have Community Managers, Directors and Executives flying in from all over the world, representing brands like Google, Buzzfeed, TED, Huffington Post, Salesforce, Amazon, Autodesk, Adobe, Lyft, Apple, Facebook, Eventbrite, Yelp, Soundcloud, Moz, 500 Startups, Flipboard, Zozi, Yahoo, oDesk, Atlassian, Spark Capital, Nestle and many many more.
So if you hope to build partnerships with other communities, learn from other professionals and have a group of peers that will make you much better at your job, this is the place to be.
3. It's a smart investment
Tickets are $300 each. We kept it cheap since it's the first event and we wanted to make it accessible. Let's say, conservatively, it'll cost about $1200 with flights and hotels. Other conferences can cost that much for the ticket alone.
Now if you consider the value of even just one power user. What's the value of a return customer? What about 10? What about 100? Tie community to your business goals and think about how CMX will increase your ability to achieve those goals.
What's the value of building a core community that will help your company thrive in the long term?
Our goal is for every attendee to walk out of this conference with a deep understanding of how to build community around a product or brand. And if your company hired you, they understand that community is important so they should invest in it.
There hasn't been a conference of this quality in our industry in a very long time. We envision the TED of the community industry. If you're in the community industry, we want this event to feel like your home.
4. The Speaker Lineup is Unlike Any Other Conference
Our goal was to bring in unique perspectives that you never get to hear at the typical community events. There are amazing events out there but we wanted to have some fresh voices in the mix. We're covering a wide spread of topics and expertise and our challenge to every speaker was to make sure the audience will talk away with one really important lesson that they can apply directly to their work every day.
Check out the agenda for the full list of topics that will be covered.
Need an email to send? Here you go:
Dear bigbosswoman,
There's a conference being organized specifically for community builders called CMX Summit. It's on Feb 6 in San Francisco.
It's an extremely high quality event that a large percentage of our industry will be attending. There really hasn't been an event quite like this for our industry like this before so it's a really exciting time.
There are a few clear value points that makes a ticket for this conference a smart investment for our company:
1. I'll pick up tactics to apply directly to our community strategy that will help us improve X metrics and plan for the future
2. It will improve my ability to communicate with the rest of our team around our community strategy
3. You're investing in me and this is an extremely important event for my professional growth
4. I'll have a much larger network of peers to support and receive support
The good news is tickets are pretty affordable, currently at $300 since this is their first event.
Thanks,
Your lovable community builder
If that doesn't work, quit and come anyway (=
—
Photo Credit: pennstatenews via Compfight cc