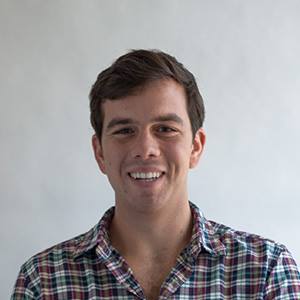 More good news from CMX Summit. Today we announce our ninth and final speaker, Josh Miller.
Josh has an amazing story, getting his start as an intern at Meetup, then leaving Princeton University in his senior year to build Branch with the support of Evan Williams, Biz Stone, and Jason Goldman's Obvious Corp.
I connected with Josh and Branch's Head of Community, Libby Brittain over a year ago in the earlier days of Branch. I was thrilled to see a team working on building a community platform. I had a blast using the product, hosting debates and watching them grow the userbase.
Their goal was to create a platform for high quality conversations online and they spent every day trying to figure out how to effectively bring people together.
Josh and his team also went on to launch Potluck, a conversation platform around news and facts. Similarly, the focus is on discussions and bringing people together.
So when it comes to building community products, Josh is one of the most experienced leaders in the industry.
It's been quite a journey and only 4 days ago, Branch Media was acquired by Facebook.
Perfect timing to invite Josh on stage at CMX!
This talk will be a fascinating look into the intricacies of building community products. Hopefully Josh will be able to share some of this thoughts on the future of community platforms, which he will continue to pioneer, now with Facebook's resources behind him and his team.
I'm personally thrilled to have Josh on stage. He adds a really interesting perspective to round out the full speaker lineup beautifully.
It's going to be a special event. We hope to see you there.
Tickets are limited and going quickly so get them now!