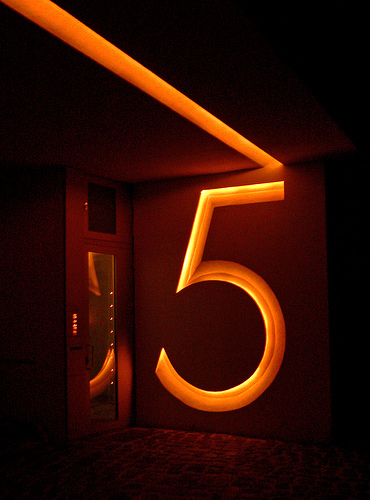 There are many good things about being a community manager. One of those good things is that there are a load of resources available to us to hone our best practices, avoid pitfalls, and maximize our efforts in building nothing short of the most awesome communities the world has ever seen.
TheCommunityManager.com's Resources tab is a great place to start (it's just up there in the top bar!). But like any other profession, community management is constantly evolving, and it's important to use every resource available to you to make sure that you keep your community happy and growing. Here are five sites that can help you to become a better community manager.
The blog of Nir Eyal, a writer and lecturer who focuses on "the intersection of psychology, technology, and business and encompasses user experience design, behavioral economics, and a dash of neuroscience." He specializes in product design and development, and getting users into the "habit zone."
Why is this relevant to community managers? 
Communities are a lot like products, especially products that people use again and again over time. By adding elements of psychology and neuroscience, the blog sheds an enormous amount of insight into how people develop relationships with products, and in many cases, each other.
Billed as a social media education company, Social Fresh holds educational events on each side of the US, and provides a wealth of information on its site regarding social media marketing and trends.
Why is this relevant to community managers?
Unless you are managing a community that consists of people with no internet access and who only meet up in real life, you use social media as a platform for your conversations and a lot of your community engagement. You should know what techniques work, what techniques fail, and what new opportunities are presenting themselves to increase engagement with your community.
Presented quite simply as "the online community guide," Richard Millington is a community management consultant, teacher, and author of the book "Buzzing Communities: How To Build Bigger, Better, and More Active Online Communities." On this site he explores subjects like data for CMs, different platforms we can use, standards, emails, and a whole lot more.
Why is this relevant to community managers?
Ummm, maybe you should read the paragraph above again…
This one covers behavioral psychology, and in a nutshell, focuses on creativity and persuasion. Gregory Ciotti writes about productivity, habits, storytelling, going viral, and how this all relates to business.
Why is this relevant to community managers?
Behavioral psychology all boils down to persuasion. How can you convince other people of anything, especially online? How can you think outside of the box to improve the productivity of your community (and of yourself in your own role?). How can you differentiate yourself and your community from what other businesses are doing? All of the insight from the posts on this blog could spark a new idea.
You are surely familiar with those yellow books "[ANY SUBJECT] for Dummies." Some topics make you cringe, like "Coronary Artery Bypass Surgery for Dummies." But the books are wildly popular, and to probably no one's surprise, there is a version for the online community manager. While you could buy the book, there are already a ton of posts and how-tos on their website that could be a fast way for new community managers to get up to speed.
Why is this relevant to community managers?
Look, while most of you would certainly never disgrace yourselves and your careers by going to visit this site, it is undeniably useful for those who are just starting out in our field. The site contains short, rapidly digestible information that could help you fill in the gaps (without buying the book). Besides, like our grade school teachers used to say, it never hurts to go back and review the material one more time.
What other sites do you read to find fresh ideas on community?