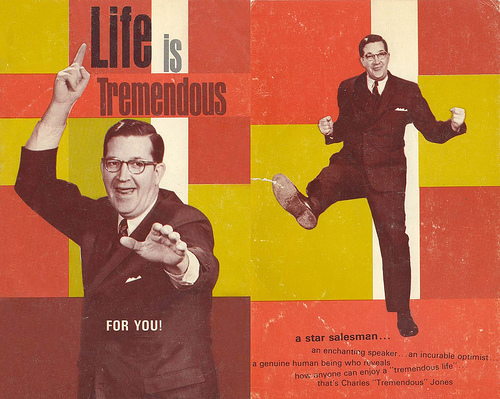 In my recent experience I've found that using community as a selling point isn't very effective.
Yes, communities can improve a user's experience and it can keep people coming back, but to get them in the door, it's just not something that people perceive to be valuable until they've experienced it.
There are exceptions.  If community is the core of your product (like Food 52 or The YEC for example), then that IS your selling point.  Then it can be very effective.
But the fact that a community exists on your product is not valuable in itself.
So you may not want to present your service as "join our service, we have an awesome community!".  You may very well have an amazing community, but the people looking in from the outside won't know that unless they hear it from other people that they trust.  Hearing it from you doesn't matter.
We're learning this at Feast.  Our product has been built around community in that we host online cooking classes and each class has its own community.  This way, they can share their questions, experiences, pictures, etc with people that are experiencing the same thing they are.
When we asked our students what they liked about the class, the majority of them noted the community as the most valuable aspect.  They loved interacting with other people, seeing what they did differently, learning from their mistakes and having a place to ask questions.
But when we ask people who have never taken one of our classes, "What's the most important thing you want to get out of an online cooking class", they talk about things like convenience, simplicity and creative inspiration.
They never think, "I really wish there was a group of strangers that I can interact with".
People just don't think about community as something that they need.  It's something that they only really value after (or while) they experience it.
Now, by providing a really powerful community experience, you can improve word of mouth with your existing customers.  So community can still help you get people in the door. I just wouldn't place it as the first bullet on your sales page.  First address the pains, hopes and fears that people know they have.
Have you found the same thing?  Or has your experience selling community as a feature been completely different?  Comment and let us know.