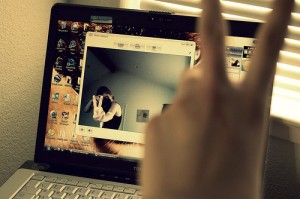 As community manager, you must create engaging content and build a sense of belonging in your community. Fortunately, these two actions can be done together, simply by using your community to generate content for your community. Two birds, one piece of content.
Featuring community members is already a common way to boost the feeling of inclusion and thus the success of what your community members want to get out of your platform/product.
Taking time to reach out to your top members and key influencers on an individual level is almost always worth it, and much more effective at increasing retention and loyalty than pretty much anything else.
Here are some ways to use your community to create amazing content:
The Classic Interview
Many sites do interviews with their members on their blogs, ranging from in depth profiles (like what we do on our blog sometimes) to lighter Q&As (like what musicplayr does). Your company's blog might not be The Huffington Post when it comes to readership, but most community managers use their company blogs as a basis for the content they share, and a place where interested people can find out more about the personality and history of a specific community.
Remember: It's important to keep the reach of your blog in mind. Most young companies will have little physical exposure to offer with a blog post, so the interviews are intended to boost a connection with the individual interviewee, where you can say nice things about them and mention their personal projects, and not to satisfy a readership or make someone famous (yet!).
The other element to keep in mind is what type of content your community wants to consume. How relevant are the people you interview to the community you are building? For a community of music lovers, it makes little sense to interview a brand manager or an engineer, even if they are one of the top community members: it's just not what the people in your community come to you for.
Focusing on Your Community Members' Side Projects
Check out what other projects your community members are working on. Often times people will have blogs, collectives, or will in some way be involved in other groups that are not their primary focus in life. People usually love talking about these things, and if it is relevant to your product (and not a competitor) spending a few minutes profiling what people are working on can help build reciprocation and make people feel like their hard work is not in vain. Especially online, where many side blogs and projects pop up but never go anywhere, sometimes all people need is a nice "Check out what she is working on, it's really cool!"
You can also go further and (time permitting) offer to participate or help out with what they are working on. Sometimes this can even lead to advantageous partnerships. We once wanted to feature a webradio show which was a side project of one of our community members on our blog, and as a result we are now working on producing a biweekly podcast for them!
Upgrade to Video
Everyone loves video today—just look at the boom YouTube has been experiencing. If you are within reach of some of your key community members, use them in your videos, both for viral marketing content and for creating user-made demos. If the distance is too far, video Skype with Quicktime screen capture and editing on iMovie can actually be surprisingly good at producing quality content that people want to see.
You could even do a "Chat Roullette" video with people from your community as a sort of peek into their daily lives, and if it is done correctly you are sitting on viral gold because the people you feature will share, share, and share again—not to mention all of your community members who will be dying to be included in the next one.
Always Take it Further
The important thing is you must always have another level to take a community member to. A user development cycle has no end. In your role as community manager, you must create engaging content and build a sense of belonging in your community, every single day.
Most importantly, it is crucial that you do not forget about these people. There is so much competition for attention online today that leaving your featured people on their own could mean losing them forever. If you have forged a personal relationship with them, making them feel special once is unfortunately not enough. You should continue to create new ways to advance how you feature people, so that they continue to be invested in the success of you and your platform.