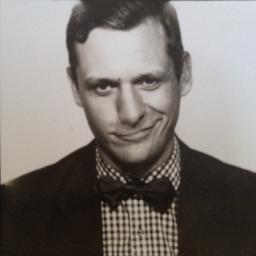 Editor's note: Our next CM Story is with David Noël, VP of Community for SoundCloud. We're honored to feature him on TCM.  Keep reading to learn more about his story and join us Tuesday 3/26/2013 for a Live Hangout and Q&A with David Noël. Now, for the good stuff…
1. What is SoundCloud and how are you guys building community?
SoundCloud is a social sound platform that gives users unprecedented access to the world's largest community of music & audio creators.
In our continued ambition to unmute the web, SoundCloud allows everyone to discover original music & audio, connect with each other and share their sounds with the world. In addition, sound creators can use the platform to instantly record, upload and share sounds across the internet, as well as receive detailed stats and feedback from the SoundCloud community.
SoundCloud essentially offers music & audio creators a tool to build a community around themselves. We saw early on that the more value community members created for the network, the more they received back in the long run. The more you create meaningful and genuine interactions, and the more patient you are when building your own community, the stronger and more sustainable it becomes.
2. How do you define a successful community?
One that builds and manages itself.
As a company, your main goal is to create an environment that is welcoming and easy to join, with a set of rules and desired/learned behaviors. It should be an environment that is safe from spam and abuse, a place where the people you've built meaningful connections with show up every day, which makes you want to be there every day, too. Just like your favorite coffee shop.
We didn't build a community, we built an environment where people build their own communities. We don't manage communities, we aim to inspire people to contribute within communities.
3. Why is community so important to you?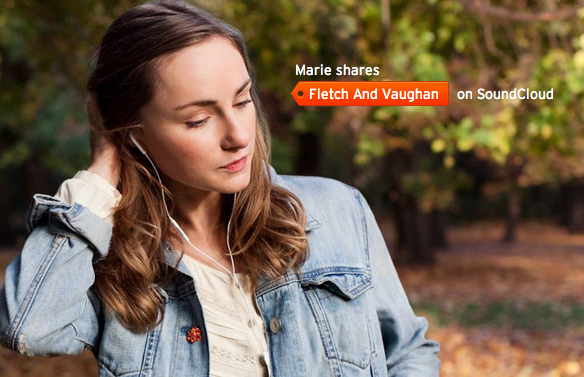 SoundCloud, as a product and service, was designed in a way that would enable communities to form themselves. That the visual representation of the waveform enabled people to spark conversations about specific parts of the sound was a key factor for people to start connecting and building meaningful relationships.
The feedback from the community keeps creators coming back: it fuels them. It motivates them to become better. We hear that every day. Nurturing and protecting this has always been important to us. It's still central to our mission.
4. What was the hardest challenge you've ever faced as a community manager? How did you overcome it?
Not to take things too personally. In the early days of my role, I made many direct connections with community members from around the world. That made me take personally because I cared so much. What helped me was to learn to understand the context and the core of the issue while maintaining some emotional distance; this helped me stay sane and find a way to solve problems. Another challenge I've found was to find ways to say 'no' gracefully.
I've also found that transparency and proactivity can go a long way, especially when things go wrong like a DDoS attack or downtime. We've found that the more we communicate with the community about what happened, the stronger their support becomes.
5. What advice do you have for someone just getting into community management? Where are they likely to fail at first?
Take this definition of a CM (the best one I've seen so far by Christina Cacioppo) and dissect it in the context of yourself and the community you want to help nurture:
An empathetic storyteller who is the product's external voice, the users' internal advocate who finds motivation in helping others.
There is so much juicy stuff in this definition once you start thinking about it; it's fun to take those keywords, throw them onto a whiteboard and bring them into context of your community. Start small, test assumptions and scale out from there.
6. Who do you turn to for community building inspiration?
I try to absorb as much knowledge as I can about groups and leadership.
Community in its purest form is a group of people interacting with one another. Most of the time, communities thrive because there are leaders who lead by example, who protect the essence and value of a community.
I think a lot about how we can multiply leaders within the SoundCloud communities and empower them to inspire others to become contributors.
7. As the SoundCloud userbase grew, how did you scale the community strategy? What had to change?
Community has always been part of our overall business strategy, and as the community has grown from 100,000 to over 30 million members, we've worked on ways to embed it more deeply into our overall business strategy.
We've worked on ways to maintain the positive tone at scale; to welcome and help new members understand and participate; to amplify behavior that made the community what it is; and to multiply leaders and the connections that they can facilitate.
8. How has your role changed as you went from the sole community manager to managing a community team?
My role started with me wearing all the hats: evangelizing the community and its stories; acting as a connector; moderating disputes; providing support and channeling product feedback; announcing and helping navigate product news and changes; speaking at conferences, and so forth.
We then brought in additional people to scale out our community support and establish specializations for areas such as trust & safety, rights & privacy, community programs, community & customer support, change management, and more.
—
Thanks so much for sharing your experience with us Dave.
This is a hangout you won't want to miss as we dig in deeper to these questions, and open up the floor to you guys to ask your own questions.  See you there, RSVP Tuesday 3/26/2013 for a Live Hangout and Q&A with David Noël.