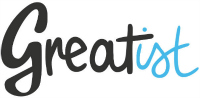 More and more companies are hiring for true community positions. (This is great news!)
This is who's hiring now for community manager jobs.
Greatist – Community Manager
"Greatist is looking for the best damn community builder on the planet. This person will oversee Greatist's first-of-its-kind health community, acting as its chief of staff to seed, grow, moderate, and mobilize the community and its awesome users to epic heights. The candidate will also be involved in community-building events IRL and site-wide social media (but this definitely isn't a strictly social media role)."
Location: New York City
Type: Full time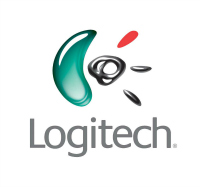 Logitech – Community Manager
"Logitech is looking for an experienced and enthusiastic Community Manager to manage and grow a well established online B2C community. The community is large with 12M+ members, healthy & currently focused primarily on customer support issues."
Location: Newark, CA
Type: Full Time
Songkick – 3-Month Paid Community Internship
"You'll be on the front line helping the music industry and the music fans to get the most out of Songkick and Songkick Detour. You will work with the data, user support, artist platform and business development teams to ensure that our listings are kept clean, accurate and up-to-date."
Locations: London
Type: Paid internship
Yelp – Community Manager
"Are you the go-to person when it comes to planning a night out, always ready with a recommendation for the city's most seasoned finds and hidden hotspots? As a Community Manager, you'll be a full-time Yelp employee (working out of your home or anywhere with WiFi) at the helm of a vibrant, buzzing community of locals who drink, shop and play their way through the city via peer recommendations on Yelp."
Locations: Baton Rouge, LA, Broward & Palm Beach, FL, Düsseldorf & Frankfurt, Germany, Maryland, MD, Napoli, Italy, North Bay, CA, Toulouse, France, Washington DC
Type: Full time and part time
Snapguide – Community Manager
"You're an experienced Community Manager who enjoys building relationships between Snapguide and its community. You are an expert on building dynamic, high quality online and real-world communities and user engagement. You nurture and interact with the community by promoting their content, sending them private messages, posting comments and reaching out to them wherever they are on the internet!"
Location: San Francisco, CA
Type: Full time
Seesaw – Community Manager
"The Community Manager is our first non-engineering role and will need to perform a wide range of tasks, especially in the early days. We're looking for someone that can be both the glue that connects us with our users and to each other, and the grease that makes us work together efficiently. Our community manager will be a primary face and voice for our company."
Location: San Francisco, CA
Type: Full time
Cameo – Community Manager
"You'll develop a community strategy for video storytellers; it's your job to cultivate a core community and empower them with the tools necessary for success and growth…and dream up insane community programs, and then implement them."
Location: New York City
Type: Full time
LoyalCX – Community Apprentice
"You will work directly with the founder of Loyal on client projects ranging from social media, content development, brand messaging, product strategy and event production. Not only will you execute on various components of these projects, but you'll learn the strategies behind them. A major part of Loyal's work involves helping clients to understand how to think like a community person, so we'll do the same for you as well."
Location: New York City
Type: 3-month contract-to-hire
Check out more community job openings on the TCM job board. If you're hiring, you can post jobs there too.