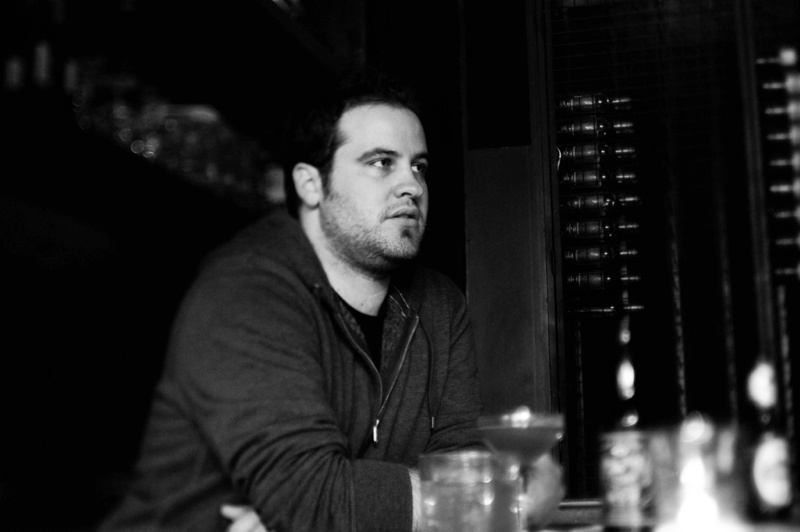 Editor's note: Our next CM Story is with Thomas Knoll, who has been building communities for over a decade, working with companies like Zappos, Seesmic, Launchrock and now his own company, ClippPR. He's one of the most experienced and knowledgeable community managers today and we're extremely honored to feature him on TCM.  Keep reading to learn more about Thomas' story and join us today, Tuesday 2/12/2013 for a Live Hangout and Q&A with Thomas Knoll. Now, for the good stuff…
1. How do you define a successful community?
Most simply, a successful community is one that can survive a fight.
It is very simple to create a group or list that can be 'friendly' with one another, and never dip below the surface to work through some passionate and personal feelings, thoughts, and opinions. So, for me, a community is successful when the people who belong to the community feel like they belong to the community to the extent that they can pick a fight and stick through to the point of making up.
2. Why is community so important to you?
I have been building online communities for over 16 years, and no two communities are alike. They are fun to build because they are so difficult to form. But, I love what happens when these communities collide with the rest of the world.
3. Is community more valuable to businesses today than it was 5-10 years ago?
The loyalty and 'evangelism' of a strong customer community has a significant impact on the bottom line. Trust builds loyalty and leads to longer lifetime value. Relationships with people inside the company as well as other customers creates a commitment to a company that extends beyond simple price and features. And, enabling customers to evangelize the company to their own circles of trust reduces acquisition costs.
So, communities have always been valuable to business. It has just been in the last 5 years or so that business owners have begun to truly understand and value of investing in a role or department who can focus on cultivating the community.
4. What was the hardest challenge you've ever faced as a community manager? How did you overcome it?
My first job that officially had 'community' in the title was at a startup called Seesmic. At the time, we were building the video version of twitter. The users of that product spent hours and hours a week talking to each other through asynchronous video. The bond and connection between these strangers who became quick friends was very strong. So when we had to reduce our "burn" (the amount of pure expenses every month) to give the company more time to find a business model, the largest number of layoffs were in the content team. These were people who had been creating hours of original content every day, and engaging with our users all day every day. It was really hard for the community to understand and approve of this decision.
I spent two days listening to, and documenting all their fears and concerns and frustrations. I created a list of questions and concerns for our CEO, and scheduled a live video stream chat where our CEO responded to every person by name. It still took time for the communities wounds to heal. Some never did. But, it went a long way toward repairing the broken relationship.
5. How do you track the success of your community building efforts?
The KPIs for community can vary widely between each business. In some cases our primary goals were to increase engagement, and bring up the amount of contribution from each member (i.e. try to change the creator/commenter/consumer ratio). In other cases we wanted to increase the amount of customer referrals. In other cases we were actually measuring the increase of shopping cart sizes and frequency of purchase before and after creating space for community.
Personally, I measure success by my ability to infect the rest of the business with an understanding and passion for building community to the point that I can move on and the community thrives.
6. Can you describe an example of a company that *shouldn't* spend time working on community?
No.
7. What's ClippPR and how are you guys building community?
I actually started building clippPR out of my own need for better community tools. At its most basic, clippPR makes it very simple for brands to 'clipp' their press (or any online page) into a notebook. In the background, we track all the conversations and engagement with that page, notify our customer of new engagement, and make it very simple to jump back into those conversations.

Most tools stop at measuring 'likes'. We help our customers get better at helping people actually like them. Most tools stop at measuring 'impressions'. We help our customers make an impression. Most tools stop at showing a graph about data points. We help our customers understand that those are people who would be delighted by a conversation with the people in the business. Needless to say, we eat our own dog food.
8. Who do you turn to for community building inspiration?
This is actually a very difficult question to answer. I have a number of very close friends who are at the top of their game: Laura Gluhanich, Evan Hamilton, Jessica Zollman, Heather Champ, Liz Strauss, Chris Brogan. But, there are also a number of facebook groups, google lists, incubator message boards, and branch groups I belong to where I am inspired more by the community itself than any specific individual member of the group.
These days I am more likely to be inspired by architectural theory, urban planning, social change organizational theory, or some documentary on fire ants. Bottom line, this is such a young profession that we all still have a lot to learn.
Join us today, Tuesday Feb 12, for a Live Hangout and Q&A with Thomas Knoll.