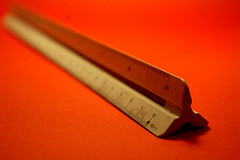 What specific metrics can be tracked to demonstrate the value of what community managers are doing? In other words, what are some good methods to show to your client or company that the work you do both online and offline to engage customer communities is valuable to them?

— Kari Finn
Great question—thanks, Kari. We've had a few questions around measuring the value of community managers so I'll throw some ideas out there to help.
To me, it's important to look at the community health over time as community managers develop, nurture and grow the community. That might mean a single forum or a whole network of sites. So, there are a few different metrics to look at to gauge the health of a community.
Here are some trusty ones:
Positive or Negative Sentiment
This is a good metric to look at because you can point to a few different insights. You could look at the positive sentiment in the community or where the community manager has impacted the brand perception. Some questions and thoughts to guide the data include: Understanding if the positive sentiment is growing? What examples show that the community manager has engaged to create positive sentiment? Or, conversely, where has a community manager stepped in to alleviate some negative sentiment?
Time to First Response
There's been a bit of data published and some criticisms about how long it takes brands to respond to questions from customers on social media as well as the amount of questions go unanswered. There's obviously a strong customer service and brand advocacy to community management and a metric like 'time to first response' or 'percentage questions answered in a certain time frame' can really show the value of having dedicated community managers engaging on social networks.
Engagement per Post
'Per Post' metrics can often be overlooked because they don't usually come in your standard metrics insights box. However, it's a good number to look at across your posts and updates to get an overview on engagement. You could look at replies or average number of comments per post, for example.
Posts by Non-Employees
This is a simple one. But by looking at posts by customers and your audience, you can get insights into the level of unprompted interaction from your audience. Having customers respond to brand posts is great for engagement but it's even more special to see your audience willing to take the first step. Gartner lists this as a great metric for understanding the health of your community which extends to the community manager.
Change in Distribution
You might also look at where your audience is interacting with your brand as well as how that is changing over time. One quick example: you may have a strong community following on Facebook, but as your company moves into a new market, there's a need for a support community. After time, the support community might outgrow your Facebook community and bring different benefits, like a reduced need for customer support because questions are being answered in the forum.
Share of Voice
Community managers can really help amplify the share of voice for their brand and so this might also be a good metric to understand and track. Share of voice is basically measuring how much of the chatter across social networks is about your company. It ties closely with sentiment meaning that the goal is to get a lot of positive chatter and a big share of voice.
Of course, these metrics sit on top of basic KPIs that you collect and measure such as overall size of the communities, general engagement and reach metrics, for example.
Not all of these will apply and you might need to prioritize based on your resources and ability to access the data, but plenty of social media measurement tools out there can help you with these metrics. The good news is that, given the right tools, there are a few data options out there to highlight the value of community managers to a client.
Have questions about data and your community? Get your questions answered here, and visit the Ask Dows About Data column to learn more about community data.