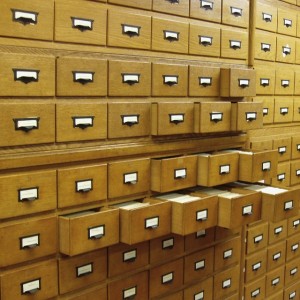 Working as a community manager for a game studio is an interesting and really fun gig.
My role is very much about walking a line between what's possible from a business perspective and what's wanted from the community of players.
MENA has a very competitive gaming culture with a lot of players who spend considerable energy and time perfecting their strategies & skills.  We have tribes of users who organize themselves into clans and groups around historic and conceptual themes.
With an old-west cowboy theme and lots of head-to-head gunplay, our game was a predictable hit in many English speaking countries. We've seen massive success on the iTunes Store in South East Asia, driven by the very competitive players in Singapore, specifically. But the unexpected surprise was the runaway success of a game that was only produced in English in the countries of the Middle East & North Africa (MENA).
Engaging them was critically important for us, but I don't speak their language.
The game's community is built around Facebook & a standard web forum. Like other game companies of our size, we only support those sites in English. Which means we disallow non-English languages on the forum, and typically only respond to English messages on Facebook. Yet, as a guy who's spent his entire career in client-facing roles, failing to work with customers who need me was not an option.
Here are some tips on how I've managed this community—even though I don't speak the language:
1. Study the Culture
The success of our game was specific to a couple areas that fall within the MENA region. My first step to getting a better understanding of users from that region was to understand what their lives were like. By identifying public holidays in the countries and cities where our users came from, and by paying attention to religious calendars I was able to design events schedules & content to make in-game promotions more fun.
By paying close attention to user trends & published school calendars, we were able to time our releases to coincide with our users' available playtime and celebrations. Lunar and solar holidays are particularly easy targets because these holidays are often celebrated across many cultures.
2. Engage Bilingual Users
Despite my limited linguistic skills, and quite fortunately for a significant chunk of the community for whom I'm the manager, plenty of other English speakers in the world speak Arabic. A few of of those bi- & tri-lingual players were the type of enthusiastic gamers that can really make a difference for a number of their friends—when they're empowered by a CM.
Encouraging these users to help their friends, and to make new friends on the forums, combined with rock-solid service levels, enabled them to share understanding and support for our game with family and friends who would have never had the chance. That's scalability!
3. Google It.
Let me be perfectly clear: With a language like Arabic, with so many dialects, Google Translate is woefully inadequate for delivering consistently high levels of player support.  It's great that translation utilities are available, but nothing (yet) can replace the human component.
However, sometimes it's sufficient to send a link & a message like "I've translated this using Google. You can try that, too!"
4. Get Help!
I'm happy to say that our community and customer base has gotten large enough that it makes financial sense for us to have hired our first Arabic speaking team-member. The insights that he's brought to our team have been very helpful. Our community is excited and more engaged than ever.
These are exciting times. Our team is now beginning to seriously engage users in multiple languages. We're localizing our game and developing tools for bidirectional language support. I look forward to sharing more details here on TCM as we learn a bit more about the process.
—
Have you ever worked as a community manager without speaking the language? Got questions about our experience? Share your story in the comments or reach out @jesseflarue, and please let me know if you have any great ideas!

Photo cred: Hindrik S