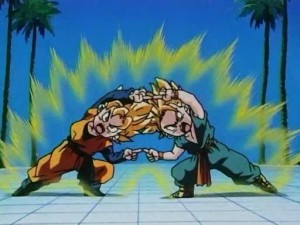 There are many people that would tell you that "community management" is most closely related to marketing.
Many go as far as to place their community manager in the marketing team.
I believe that's a mistake.
I'd argue that community management is much more related to product than it is to marketing.
I'll explain…
1)   They both directly impact user retention.
When someone signs up for your site, their experience is determined by both product, and community.  It's the features they use, and the people that they interact with that will determine whether or not they have a positive experience and come back.
When someone feels like they're a part of something, that's an extremely powerful experience that will create much stronger bonds between your product and your members.
2)   Community can directly educate product.
There's a good chance that your community manager is the person who is closest to your customers.  They speak to them every day, and understand their needs on a deep level. That knowledge MUST be applied to your product.
Your product team and community team should be as one.
3)   Community as a feature.
Community creates added value for products. Where a product experience is enhanced through the high quality contributions of its members, building a healthy community can completely change the product experience for the better.
Examples: Codecademy, Ebay, Amazon
4)   Community as a product.
Sometimes, the community IS the product. Without the community, the product wouldn't function.
To take it further, I run some communities that exist solely for the purpose of bringing people together around a common belief or interest. The "forum" is the only product.
Which leads to the next point…
Example: u30pro, Airbnb, SkillShare
5)   You build both product and communities the same way.
Building a new product and building a new community are very similar. In both, it's absolutely vital to focus on learning as much about your target audience as possible, to start simple and to figure out how to create as valuable of an experience as possible for your members. We talk in much more detail about this in the Lean Community Model.
Are marketing and community related? Yes. Pretty much to the same extent that product and marketing are related. You need people and if it's not happening organically, then you need to market your product, or community, to drive more members.
But where marketing is like community's helping hand, product is attached to community at the hip.
So community managers, next time you see your product manager give them a big ol' hug. You're in this thing together.
—
There's an awesome event bringing community managers and product managers together coming up on Feb 7th. If you want to learn more about product, and how product teams work, we highly recommend registering.  
Register for the Startup Product Summit.
Use the discount code "TCM20" to get 20% off.  We don't get anything if you register. We just think it's an awesome opportunity.