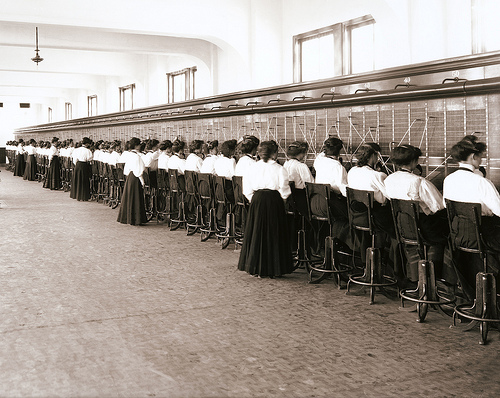 The Customer Relationship Management System (CRM) landscape has seen considerable change in the past 5 years—mostly because of the rise of social media, and the need for companies to not just sell, but to grow and foster relationships with their current and future customers.
With the focus turning  from transactions to interactions, it's important now more than ever for community managers to be as well equipped as possible to track, manage, and gauge the pulse of their communities, especially on active social networks, where sifting through the noise can be time consuming. Some of the best online community management tools can be found in what is now emerging as Social CRMs.
Top 5 Social CRMS
(In no particular order…)
1) Agora Pulse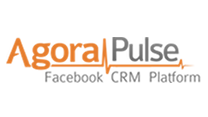 Agora is great for those with a community that is focused on Facebook. They have a great range of applications that speak to all different types of communities; from Petition Apps, to Photo Contests, to Top Facebook Fans and exclusive Content Applications, Agora is full of features to attract and engage community members. Agora also has fantastic data tracking tools that take the best of Facebook's native analytics and Buffer's features with an added option of Competitor Analysis and ROI tracking. This Social CRM is also great for community management because of keyword moderation capabilities: track any keyword you want, you'll be able to set up automated reactions to when your defined keyword is mentioned (even instant comment hiding). Working on a team? No problem! Agora allows you to set and define community management roles, streamlining the once vexing process of having to get each piece of content created/curated, approved, then published. Last, but not least, Agora's member qualification capabilities allows for one to help identify attributes such as, what stage of the AIDA (Attention-Interest-Desire-Action) process is a community member in, who are your ringleaders/advocates, or who is that annoying troll (are they a dissatisfied customer)? All of this data is then able to be easily exported to your current CRM system or e-mail client for optimal integration and accessibility.
Best for: Facebook-centered communities
Pricing: Free Trial, $29-$99+
Web-Based or offline: Web-based
Cloud capability: No
2) Nimble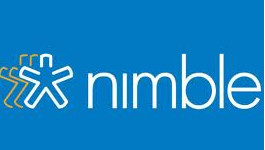 As far as Social CRMS go, Nimble is great for those with communities who touch a little bit of every main social media platform. Nimble is able to unify all of your community's conversations across Facebook, LinkedIn, Twitter, and Google Plus into a single stream available in both email inbox-type format or a more visual, newsfeed-like appearance that allows you to monitor, keyword search, and observe conversations for the opportunity to engage and reach out to your community. Nimble also has the capability to track lead attribution, support, and sales (if applicable for your community). Nimble's contact management function allows for a quick and easy, in-depth look at a community member's profile; the profile will show activity like your past e-mails, social interactions, and any other valuable notes you left about that member previously. Another great Nimble feature is their outstanding integration partners that have superb capabilitiesin e-mail marketing, social management and analytics—Hootsuite, Mailchimp, and Hubspot, just to name a few. For those who work on a team, Nimble also has task delegation and calendar sync ability.
Best for: Widespread social communities, communities with a very tight budget
Pricing: 14-day free trial; only $15/mo
Web-based or offline: Web-based
Cloud capability: No
3) Sugar CRM – Sugar 6 (now on version 6.5)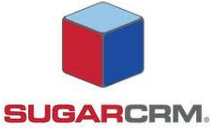 Sugar CRM is your open-source, full package CRM that has packages and software designed for the small business owner to the mega corporations, and even down to specifically designed software for different industries (such as education, real estate, nonprofit, etc.). For the community focused on turning community members into customers, this will be your top Social CRM, as we turn our focus to Sugar 6. Sugar 6 first released in 2006, but has come a long way since, as version 6.5 received a complete UI change focused on simplification and easier data access. This Social CRM is more sales focused with features that enable a well-integrated sales team with the capability to assign tasks, create calendars, as well as forecast sales, generate accurate quotes and contracts, and advanced reports carry out SQL queries. Like Nimble, Sugar 6.5 includes live feeds from leads', current accounts', and customers' various social streams on Facebook, LinkedIn, and Twitter. You want more unique features, you say? This Social CRM has cloud operation capabilities, and can be accessed from your mobile device.
Price: Community Edition (Free), $35-$65+/>mo
Best for: Small-medium sized businesses, corporations
Web-based or Offline: Web-based, Offline available
Cloud capability: Yes
4) Batchbook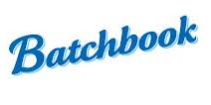 Batchbook is great for those community managers that benefit from a detailed contact list and want unbelievable simplicity. With quick filters, advanced lists, communication history, and integrated social profiles (Twitter, Facebook, LinkedIn), you can be sure to get a full grasp on your community as whole, or on an individual basis. You're able to record custom notes about each member/customer with filters that allow you to see only information relevant for you to achieve your community goals. This is another Social CRM with convenient integration partners such as, Xero, Formstack, MailChimp, and DirectMailManager.
Pricing: 30-day free trial, $20-$100/mo
Best for: Communities that require simplicity, and desire precise emphasis on member information
Web-based or Offline: Web-based
Cloud Capability: Yes
5) Sprout Social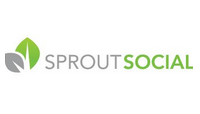 Sprout Social is an absolutely beautiful tool for community management across social networks, as it is social by design. Their eye-pleasing dashboard has an influence &  engagement scoring system, follower demographics, and most everything you might want to know about your community at a glance. Their monitoring and analytics functions allow for keyword tracking across not only social networks, but blogs and articles, too, making competitive analysis reports even easier. Not to mention you can keyword search through social data—like Twitter bios—making your target audience a click away. With their 1-click PDF and CSV reports, beautiful graphs are created instantaneously, and can be integrated with Google Analytics. Sprout Social also features group task management, social content management (cross platform publishing, scheduling, and optimal timing), and mobile access. The CRM portion is simple with contact note fields, integrated social networks, and communication history.
Pricing: 30-day free trial, $39-$99/mo
Best for: Widespread social communities that are data driven, and can't miss an engagement opportunity
Web-based or Offline: Web-based
Cloud Capability: Yes
These top 5 Social CRMs were selected for their strong points that could speak to various community managers with differing social communities and goals in mind. As always, when deciding which proposed Social CRM is best for your community, you should look at both the goals of the online community, and the overall goals of the business/organization at hand.
What would you add to this list? Let us know below which social CRM you love (or don't love)!
Image cred: IronRodArt via Creative Commons license