Communities are wonderful living entities of social interactions, and the digital world has given us a great opportunity to use metrics and numbers to keep improving user experiences.
This means we have a great opportunity to follow the numbers and keep improving the experience community members.
But it also means that things can get really complex, very quickly.
The good news is that TCM is here to help.
Meet Dows, our resident numbers guy.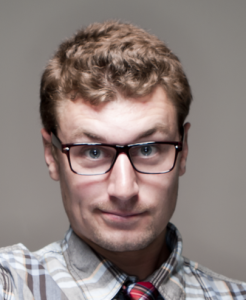 We're starting a new series called Ask Dows About Data and we're giving Community Managers all over the world the opportunity to ask specific questions about their metrics, measurement tools and just about anything else you can think of related to using data to measure the health of your community.
Now you can get tailored questions to any data question or problem you might have. Your question will be sent to our very own numbers person, Chris Dowsett.
Chris will publish regularly on TCM about topics like…
setting up key performance indicators for social and communities, and which KPI's are worth tracking
how to set up a simple tracking spreadsheet or tool to measure your community data
how to match data and measurement to a social media/community plan
how to read data and how to make sense of data specific to the community
how to make sense out of the millions of data points you could track and how to turn a couple of those into actions
how to get actions and improvements from the data
how to know when to use a complex formula vs a simple percentage, related to specific examples from a community
questions and thoughts about measuring attribution or reach
We're introducing the Ask Dows About Data series to help community managers turn real data into actions that will help improve communities.
So ask away, community managers…and get the most from your data.
*This post co-written by Cali and Dows. Because not only is he good with data… he's good with words, too.
Image cred: Antonia Hayes via Compfight