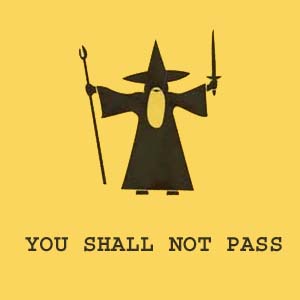 One thing that we strive to accomplish with TCM is to bring some clarity to the community industry, and help distinguish community roles from marketing roles that are mislabeled as community.
It's a tough, uphill battle.
Time after time I hear people talk about social media marketing and community management in the same vein. Then fuck, while we're at it, let's throw in customer service, event planning, content marketing, email marketing, blogging, copywriting and the list goes on…
Now, it's okay for a title to have multiple responsibilities that fall under it. Compare it to a "Developer". There are a lot of different kinds of developers. Front end, back end… then break it down by language: ruby developer, python developer, etc…
But "Community Manager" doesn't have any subtitles. That's it. One title to rule them all.
What caused the title "Community Manager" to reach such a vague status?
Perhaps "Social Media Marketing" has a negative connotation because of all the bullshit people who call themselves social media experts. And so they use "community manager" because it sounds better. People love to say they're building a community, even when they're not. And they never want to say that they're marketing at someone. Community sounds warmer. We're all in it together! YEA!
Perhaps it was caused by the explosion of social media, as it has often been described as "online communities". So people used the term "community management" loosely as a way to describe the usage of these platforms.
It's just a title. Why does this matter?
It's bad because the same negative connotation that happened to social media marketers can happen to the community manager title.
It's bad because there is true value that comes from actual community building that is extremely different from the value that you gain from marketing and all of these other practices.
It's bad because when a company is looking for an actual good community manager, they'll often get a lot of people applying who don't know the first thing about building community. Then they'll lose faith in community.
It's bad because more and more amazing community managers will be asked to do things that aren't actually community, preventing them from doing the job they were hired for.
Some people argue that we should just change the title.  I disagree.
The word "community" is special. Community managers have been around for decades. Communities have been around since the beginning of human life. It's what makes us so special.
I truly believe that the real online and offline community builders today are carrying on the true value of community that has been around for so long. They're not marketing at people. They're bringing people together in order to improve the lives of those involved.  They're building communities around things that they truly care about with other people who care too.
I don't want to give it up.
So let's define it.
Community has a definition according to the dictionary, but I think it just needs to be updated:

community  (kəˈmjuːnɪtɪ)
— n  , pl -ties
1. a group of people having cultural, religious, ethnic, or other characteristics in common
Here's how I'd update it to apply to modern day business and communication:
Community is a group of people, on an online platform or in person, gathered around a common interest or belief.
So what does a community manager/director/builder/facilitator/whatever do?
A community manager brings people together around a common interest or belief.
A community manager facilitates interactions between people.
A community manager helps people feel like they're a part of something.
A community manager understands how to create platforms which allow people to interact with each other intuitively.
How can you help define it?
We need to continue to educate on the true value of community. Don't crowdsource definitions and start a conversation around what community is. Those who are actually building community already knows what it means to be a community manager. It's been around for a long time.
When you see a job listing that says "Community Manager" when in reality it's a social media marketing job, say something. Don't share it as a community job.
When people refer to marketing as community building, say something.
And keep building. Keep husting and facilitating amazing communities. The best way to prove the value of community is to build one.