More and more companies are hiring for REAL community positions (not social media marketing). It's refreshing.
Here are some epic ones you won't want to miss…
ScoutMob – NYC Community Manager
ScoutMob has an amazing team and a brand that has constantly inspired me as a community builder and entrepreneur. Jump on this opportunity to represent them in NYC.
"As the New York Community Events Manager, you will be charged with bringing the Scoutmob brand to life. Prepare to spend your days engaging and connecting with Scoutmob users through large-scale events and social media."
Type: Full Time
Min. Experience: Mid Level
Pinterest – Head of Community Operations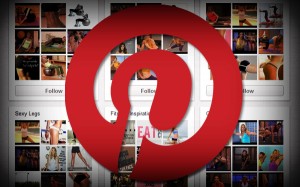 "This team serves as the voice of our community internally, helping the rest of the company connect to our community. In this role, you'll be responsible for defining the strategy for our Community Operations function and will build and lead the team that engages with our community"
Location: San Francisco
Type: Full Time
Min. Experience: Senior Manager/Supervisor
FourSquare – Developer Products Lead
FourSquare is putting a lot of focus on their API and platform team. This is a huge opportunity to play a critical role in the growth of the Foursquare platform.  Community is a crucial part of this project.
"We're looking for someone to own the developer product experience. This role would manage our developer tools, communication channels (site, forums, announcements, support), and design of our APIs. As part of our platform team, you'll also help represent foursquare at hackathons and in meetings with partners."
Type: Full Time
Neighborland – SF Community Manager
Neighborland is an amazing new company with community at the very core of its product. They help people take action and bring positive change to their real life communities.
"Our community management team creates and cultivates meaningful relationships with our members and partners, both on social media channels and through tactical urban events on the ground. We are looking for people passionate about the cultural and economic development of their cities."
Location: San Francisco
Type: Full Time
Uber – Community Managers
"At Uber, amazing service is our core. We're a game-changing startup, providing quality, on-demand car requests (Benzes, town cars, etc.) from the touch of your phone. A tenacity toward surprising our users with an awesome experience is critical to our success. We're looking for a community support all-star to take charge of customer satisfaction."
Location: London, Paris, San Francisco, Atlanta, Dallas, Phoenix, CA
Type: Full Time
Min. Experience: Student (College)
National Breast Cancer Foundation – Community Coordinator

This is a very unique community role that will take a specific candidate to get the job done.
"The Community Manager will be a team member of the Programs department and will be the voice of NBCF across our online communities and blogs
Ideal Candidate:
Medical experience in the breast cancer or female health field
Understanding of patient needs with the knowledge of how to support them
Ability to communicate across social platforms including Twitter and Facebook."
Location: Frisco, TX
Type: Full Time
Penguin – Community Manager
They explain the job better than I ever could.  Just go here and enjoy: http://impressapenguin.com/
Experience: 2-4 years community management
You can check out more community job openings on the TCM job board. If you're hiring, you can post jobs there too.