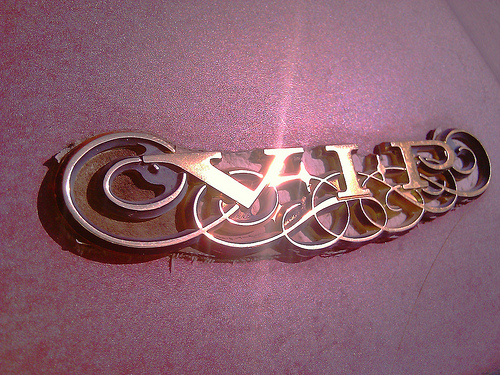 Ten years ago, if you were an organization or company that wanted to spread the word about a new campaign, product or event to the masses, your biggest ally was traditional media: newspapers, radio and television. Flash forward to 2012, where we have a very different landscape, and a very different set of rules.
Word-of-mouth also has always been extremely powerful, but now those opinions are amplified through social media channels like Facebook and Twitter—and especially blogs. While it's true that anyone can start one, there are those blogs that bubble to the surface in every subject matter, emerging as influencers that have the power to directly impact your bottom line.
Now that you've settled on the best strategy to pitch them, how do you keep them active and engaged for the long haul? The answer should come as no surprise to most, but it boils down to one main thesis: Remember that they're human.
Sound a little too vague? Here are a few specific examples of ways you can stand out and help keep your brand top of mind:
Remember the little things.
Shannon Hunter offered this nugget of wisdom during the Building Community in Blogger Outreach chat on May 2. It means paying attention to the things your favorite bloggers are talking about that have nothing to do with you or your brand. Tweeting something like, "Happy birthday!" or sending a brief email saying, "Best of luck to you!" when they're embarking on new projects—and doing so genuinely—can go a long way toward building rapport.
Make them feel like VIPs (because they are).
This also was a common theme during that day's discussion. Can you offer them an advanced look at a press release? Is there a discount code on your product that might benefit their readers? Are they interested in guest blogging on your site? Is it possible to host a networking event where they can connect with like-minded people? These are just a few examples of ways you can roll out the red carpet for your community of bloggers, reminding them that their efforts are appreciated.
Check in just because.
If you find yourself only reaching out to your core group of bloggers when you need something, you might find them less receptive to what you have to say. Instead, try reaching out periodically without an agenda. Geographically, it may not be possible to meet them in person for a cup of coffee, but you can also get the same effect virtually, whether it's a Skype date or a good, old-fashioned phone call. Find out what's going on in their world, what makes them tick and any big wins they've experienced recently.
Ideally, at this point, you'll already have a good sense for what they need and/or want in terms of pitches, but it never hurts to get a refresh and make sure you're still on the same page. Perhaps you can collaborate on a piece of content like an infographic, or connect the blogger to someone who might make for an interesting interview.
While these suggestions may sound like common sense, they're not always common practice. If you find yourself a little detached from your community of bloggers, perhaps it's time to hit the refresh button and reconnect by giving a personal shout-out, sharing an exclusive with them, or simply by picking up the phone and having a one-on-one conversation. Always keep the blogger's goals in mind (hint: providing compelling content on his or her site is at the top of the list) and communicate with them like a person—not a means to an end.
This is part two in our blogger out reach series. Read Part 1: What Approaches Are Most Effective When Pitching Target Bloggers? And stay tuned next week for the next installment, metrics and goals of blogger outreach.
Photo cred: Mike Licht