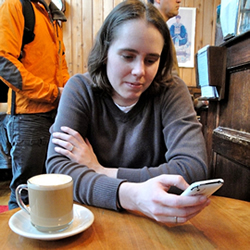 I've always felt like I should have a better story about how I got into community management, but the truth of the matter is I just sort of stumbled into it thanks to good timing and a little luck. However, looking back, I have no doubt that all of the random jobs I've held down over the years have both prepared me for and led me down the path to where I am today.
In college I studied film, theater, and english with the hopes of one day becoming a GREAT FILMMAKER. I made bizarre little films, directed plays, and wrote scripts while I worked as a barista, bookseller, server, sandwich artist, delivery driver, production assistant, multimedia assistant, and at one point I even worked weekends at a used car dealership.
I've made a huge mistake.
After graduating, I moved to Chicago where I interviewed for probably 20 jobs before landing a post-production internship that didn't teach me anything other than how to stock refrigerators and get yelled at by a tiny woman with power issues. I had an apartment I couldn't afford and a roommate I couldn't stand and I was miserable. It wasn't long before I came to my senses, apologized profusely to my ex-boyfriend, moved back to Colorado, and married him.
Upon arriving in Denver in 2006, the first job I was able to land was as a legal assistant for a big corporation. I shuffled papers, entered data, and spent the rest of my time as a moderator for a film discussion forum. A year later I was jonesing for more responsibility and turned to project coordination for commercial construction companies — first in landscaping, then earth moving. After a year and a half of that tough, stressful, volatile industry I'd decided that it was time to move on. And because the universe works in mysterious ways, I was about to stumble across an opportunity that would drastically change my career path.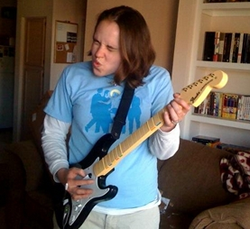 What's a Brightkite?
In April 2008, for my 26th birthday, I'd invited a few people over to our apartment and one of them was an old coworker of my husband who had recently been the first hire at a new company called Brightkite. I'd just barely figured out what Twitter was, so I had no idea what the hell Brightkite meant. But at some point I must have mentioned how much I hated my current job, because he told me they would be looking for a community manager soon. A what? He said someone to interact with users, answer support questions, and basically do all the random stuff they no longer had time for. Oh really?
About a month after that, I found myself sitting across from the Brightkite founders, in their newly rented office, being interviewed in ratty jeans and a t-shirt because I had been running around to construction sites all day. We liked each other, I was more than capable of handling the work load, I was the right price, and the timing was perfect. A week later I was their second hire and started as their community manager. Immediately, my arts background and experience in customer service, technology, and project management became invaluable. I may not have always been happy with the jobs that I had, but I always tried to learn as much as possible to see where it would take me. Never in a million years would I have guessed I'd end up here.
Up around the bend.
Four and a half years later, I'm still loving life as a community manager. Nowadays I'm a member of the amazing team at COLOURlovers and the soon to be launching Creative Market, which are two incredibly fun communities to be involved with. On the one hand, I get to manage a massive community of color enthusiasts, and on the other I get to switch gears and focus on building a community of designers around a new product. Both have their own unique challenges, and building momentum for a product launch is one of the more daunting tasks you can face a community manager. Who is your audience? How do you reach them? How do you differentiate? What story are you going to tell? Why?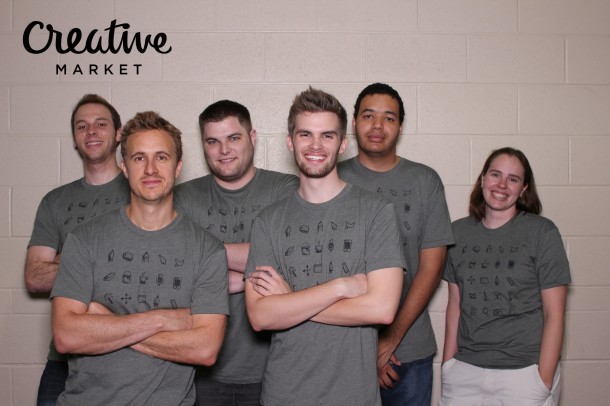 To help answer these questions I like to look to other startups for inspiration. Companies like Threadless, Etsy, and Woot! have built huge, enthusiastic communities and they continue to do a great job engaging them. Newer startups like Buffer have done a really fantastic job using their blog to build their community and their brand. I also have a great local network of passionate, community-minded friends doing awesome things with many different startups. I'm fortunate to be surrounded by creativity and I try to use that energy with Creative Market whenever possible.
If there's one thing I've learned after four years, it's that there's no "right" answer. All of us are trying to find our way around this ever-changing landscape. The key is not to be shy. Play around with things and see what works. Reach out to other community managers and share your experiences. Most importantly, remember to have fun.