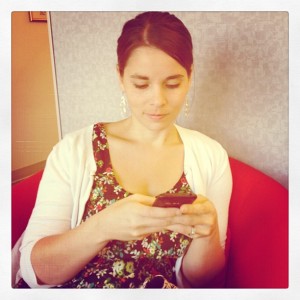 "So what will you be doing there?"
That's the first question my Mom asked me when I told her I had a new job. Her baby would finally be leaving the music industry after 8 years; no more late nights, no more 16 hour work days, no more weekend and holiday requirements.
For me, it meant no more dealing with bus parking, meeting with the fire marshal, ordering beer, corralling college kids (my favorite description for this being "herding cats"), or explaining to demanding patrons that they are in fact, not on the guest list.
Unfortunately "managing an online community" is even more foreign than "managing a music venue" to most people. In her eyes, I just went from watching concerts to playing on Facebook as a career. Not good.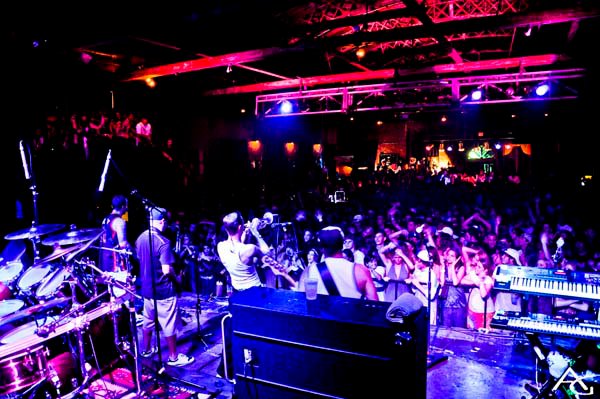 So how did I get into this? My resume is a hodgepodge. Most people don't understand what goes into venue management. I have a degree in Communications and experience distributed between event management, marketing, and sales—with just enough variety for employers to not know what to do with me. "You rent the venue, but sales isn't your primary job. You plan and execute all the marketing campaigns, but that's just a portion of your day." The job hunt was frustrating.
So when I ran across a job opening for a community manager, I was intrigued. It was the only position of its kind at Blackbaud; I'd be the only one on staff.
While running the venue, I had created a seasonal, local market for handmade items—the Lowcountry Artist Market . The event runs 3-4 times a year, for 5 hours on a Saturday—and has over 1000 people in attendance each time. The vendors reached out to me for details on other markets and retailers that would carry their goods. The local paper contacted me for details on vendors they'd like to cover. And the vendors spent as much time shopping as they did pushing their own goods. The networking portion of this event had flourished; I'd helped unite the handmade, crafty community in Charleston.
Seems like if you can do it in person, you could do it online.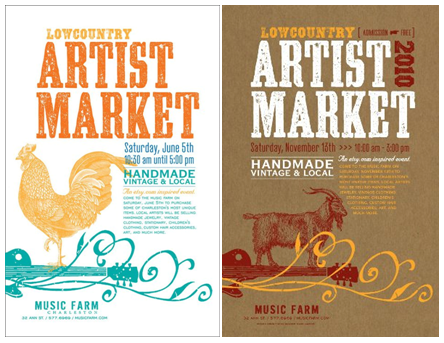 My boss agreed. I began managing a community for Altru Museum Management Software, which is designed for Arts & Cultural nonprofit organizations. I work mainly with art and children's museums, gardens, aquariums, and theaters—basically anyone who is selling general admission tickets (after 8 years of working in a music venue, I'm basically a black belt at etix). Our purpose is to provide community-powered support for the product; we answer questions, solve problems, and consider our customers ideas.
Honestly, that part is easy; the challenge we face is to create a community, not just a forum. We want them to connect with each other, not just us. The software is what they all use, but their common ground is what they all do: promote art and culture in their city. They work tirelessly to educate, to inform, and to entertain. That's the foundation. We realize that this will be the true value of the community; a network of nonprofit leaders, connecting and collaborating to further their missions.
The change for me has been less drastic than I anticipated. From late and loud nights to a 9-5 life in a cube is a big change, but I still work with people who are passionate about what they do—and it's exciting.
The members are my constant source of inspiration. I interview them for our blog, where I get to share their ideas, events, and triumphs. I'm routinely impressed with their creativity and adaptability—and speaking with them and then sharing their knowledge with others is fun. Communities are fun. My job is fun. And the sense of community I felt in my former life conveys; it just lives on the internet for me now.
So maybe "playing on Facebook" wasn't such a bad career choice after all.
I'm new at this so I could use a few CM friends. Looking forward to hearing how everyone else wandered onto this path! You can find me on Twitter or Linkedin.