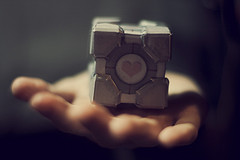 Strong online communities are built on strong interactions. Here are some things you can do today to humanize your interactions and strengthen the bond between your community and its members.
1) Leverage Signatures

Often, someone with a username like LakersFan246 will end their post or comment with their real first name. If this happens, begin your response with "Hi Kevin" rather than – "Hi LakersFan246". Your user is showing a subtle sign of trust in the community and will feel good about having that sign engaged.
2) Follow Up on Any Shared Event Information.

Many times when people are asking a question from a community, it's related to a timely event.
(i.e. I'm preparing for a presentation…  My son's birthday party is next week… I'm training for a marathon…)
Even after the original question is answered, it's great to follow up with a comment asking how their event turned out. This shows that you are listening and care about the happenings of your members.
3) Highlight Your Newest Users.
Add a panel to your community homepage that displays the names and/or avatars of your most recent members. this will (1) help those users feel welcomed and (2) encourage seasoned members to warmly welcome new users into the community.
4) Reach Out and Say Thank You.
This is a trick I've used a bunch of times over the years, and to be honest it's something that doesn't get done nearly enough.
When you see someone who is making strong contributions, send them a private message thanking them for being a part of your community.
This simple act of appreciation goes a long way and almost always solidifies continued engagement from your active users.
5) Interview Your Users.
Perhaps the best way to reward your active user base is to set up a user of the month program, or create a "10 questions with…" series. (here is a good example from the community associated with hip-hop artist Tonedeff.) These actions help expose the commonalities between your users and are great ways to facilitate personal interaction.
What other suggestions do you have for humanizing your community interactions?
Photo cred: lukeroberts