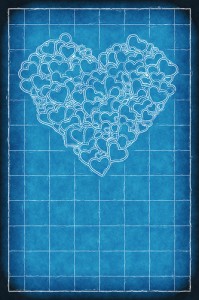 Imagine you could build your own online community from scratch. Given what you as a community manager know, you would probably be using community-centered design to help achieve your goals.
What is community-centered design?
Perhaps the easiest way to explain community-centered design is to contrast it with user-centered design.
User-centered design, as succinctly explained by Richard White and Steve Huffman, is a design process focused on getting individual users from point A to B. Any challenges that are faced on the way are resolved from the point-of-view of the user. Community-centered design aims instead to solve problems that the community faces, rather than the individual user.
For example, as discussed in the Stanford lecture "Designing Online Communities from Theory", all communities require participation from members, but challenges arise with regulating member behavior, as well as developing commitment to the group.
With community-centered design, these challenges can be addressed before the first member joins. Let's take a look at how some popular communities have done this.
Community-Centered Design In Action
Regulating Behavior
Comments in a community are critical for participation—but how do we ensure a high quality of interactions before the first comment is written? Reddit faced a similar issue when implementing comments on their site. Reddit was already gaining popularity and was likely aware that the wrong implementation of comments could be disastrous (see: YouTube).
Reddit designed their comments with a voting system attached, which allows members to regulate the behavior of other members. Now the community is able to promote the highest quality comments and hide the ones that don't represent the community's values.
Developing Commitment
Communities thrive when members interact with each other over time, but bringing members back to a community is not always easy. Protagonize, an online writing community, uses community-centered design to increase the chance of members committing to the community.
Each time a member posts a story on their Protagonize profile they have the option to write it collaboratively with other Protagonize members. Members will come back to the community to write their portion of the story and to read what other people have written. Having members invest time and effort into the community through collaborative writing is a great way to develop commitment.
Features built into the community itself are examples of community-centered design in action.
Take a look at your favorite communities. They probably have some neat baked-in features that help the community flourish, so let us know in the comments below what you see.
 Photo cred: Patrick Hoesly