Hi, I'm Cali!
I'm thrilled to be joining The Community Manager as Content Editor, which means I'll be lassoing blog posts from, well, you. More on that in just a minute.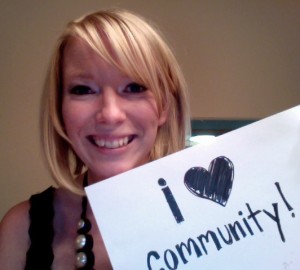 You might know me as @caligater. Or perhaps we've connected if you participated in #reverb10 or #reverb11—an end-of-year blogging project I worked on with Gwen Bell in 2010 and 2011.
I'm now working with the KULA Causes community—and totally smitten with it. Oh! And James Moreau and I run the Boulder Community Manager Meetup group, a monthly meetup of community-type folks.
I live in Boulder, Colorado. I love to salsa dance. And I'm ever-so-slowly losing my given name ("Cali") and usually respond to "Gater". Kidding! (Sort of.)
But enough about me. Let's talk about you.
We'd love to have you write for The Community Manager.
We're looking for reviews, how-tos, case studies, meetup wrap-ups, tools, resources, and events—all about community management
Post should be 400-700 words, and include a related image
You can check out the other great contributors here
If you submit a post, we'll set you up with a wordpress account so you can submit as you'd like
We're cool on links here at TCM, so feel free to include 1-2 of them in your bios, and/or 1-2 of them in your submission
Interested in contributing?
Contact us, and include who you are, and what you'd like to write about. Either a specific topic or an area you're interested in will be fine.