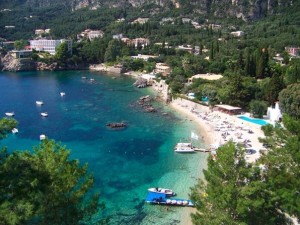 "Community Managers Work 24/7."
"I'm a team of one, there's no time for a break." 
"Time Off?  Not for a community manager!" 
These are all things I've heard ten fold from brilliant community managers over the past year, and it is unsettling – even if some are said in jest.  A community manager may have a community that is living and breathing 24 hours a day 7 days a week, but if you are operating on that kind of schedule you will burn out and that is a fact.  At some point, we as community managers must take responsibility for our budding industry and our profession and prove to others that it's to be taken seriously.   There are smart and mature ways to deal with these issues that don't involve a person losing sleep at night!
Problem #1: A continuous community that may be active 24 hours a day is hard to keep up with.  However, if you are up at 2am answering questions you must ask yourself why.  Is this an answer that could have waited until business hours at 8 or 9am?   What did you have to gain by being there at 2:04am other than surprising the person who has asked the question. Training your community to believe they can get answers at any minute of the day is a dangerous game to play.  What happens when you aren't there to answer because you're sick, take a long vacation, or move onto another job? Or worse – you don't know the answer and need time to find it. The quality of service is then perceived to be slipping and you've set a very high bar to keep up with for yourself and for the company.
Solution:  Setting a standard that questions will be answered during business hours (and you are free to set them to a more realistic set that aren't the traditional 9-5) and internally mandate that questions will be responded to within 24 hours, 12 hours, etc.
Problem #2:  Being a team of only one, and no one is able to help on a day to day basis.
Solution: You are never a team of one — even if your entire organization is 5 people, 15 people, or 50 people.  If you think you are a team of one, it's because you've most likely convinced yourself of that.  If a small company is really the case, it is up to you to empower more of that team to help you in your duties.  You must change the internal community of your company before you have any hope of getting help with the external community of your customers. The community's health matters to all departments. Educate, train, and create documents that will help them help you. As the manager, set up times and delegate responsibilities.  Set up a schedule for all employees to blog once a month, or ask a few others to tweet and facebook update… whatever your community consists of, find people on your team to help.  Community Management is not a one person job.  It never has been, and it never will be.   Maybe this will also help to get you a community assistant.
Problem #3:  You feel like you can never take time off because it won't look good.
Solution:  Well that is a hole you have probably dug yourself into, unfortunately.  You should be able to take time off not because you're owed this time off as part of your salary and benefits, but because getting away from your job enables you to get some much needed rest and perspective.  Even if you don't leave your city and just have a nice "stay-cation"  taking time for yourself will be just what the doctor ordered.   You will come back with a renewed vigor, an excitement for your job, and perhaps even a fresh idea or two.  Much like in problem #2, you must have a team of people in place ready and able to take over responsibilities in your absence.   Even if you decide not to take a vacation (silly idea), in the case of an emergency (sickness, death in the family, etc.)  this will be necessary.
Plenty of people claim they don't need time off, and that they enjoy their job so much that it's not a big deal.  Community Manager jobs are as close to fun as you can get at work, and this is the reason they're so highly sought after.  So it can stand to reason that this claim is true — people do love their jobs so much that not taking time off really isn't a big deal.  That may seemingly be working for them, but I would say that does not lead to a balanced life.   The best community managers know where the line is between work and life, and it's especially important for your long term health both personally and professionally.
So go ahead…  take a vacation.  You'll thank me later