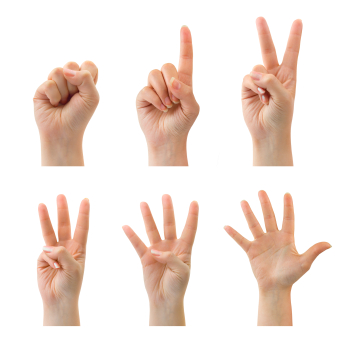 When we think of Community Management we tend to think of this role as a singular person. 
When we started talking about social media a couple of years ago, this made sense.  We were experimenting with the tools and trying to figure out where it fits in our organization.  There weren't any real models we could use to help us navigate these waters.  Most of us were starting off small, even if we were located in large companies.  Usually we were luckily to get a dedicated person we could call a Community Manager without having them be burdened with other responsibilities. 
Now, I think most people recognize that in order to be successful online you need to have a dedicated Community Manager.  It is a challenging job and one that we tend to burden with all sorts of tasks and responsibilities. 
In many ways, if a Community Manager is doing all of the tasks we associate with the job then they truly are the unsung heros of our organization.  Some of the expected tasks most Community Managers take on are: promoting and advertising of the community, provide input on the strategy, host, engage with community members, develop and post content, brand management, crisis communications, provide analysis on analytics, and generate reports.  Depending on how big your community is and how many platforms you cover any one of these tasks could be someone's full time job.  In fact, most organizations I've seen have a team of at least two to three people helping their organization manage their online communities.
At the Department of State we are so serious about ensuring our online communities are properly resourced that we added the requirement that all online communities are required to have a Community Manager.  There is nothing worse than having a bunch of dead sites sitting out there with your brand on it and no one home.  We expect the policy will help people think about their resources and time before starting an online community.
In order for any organization to succeed we need to move away from thinking of the Community Manager as a one person job, but instead as the job of the entire organization.  It needs to become part of our company DNA and not just another task we do.  Why the entire organization you ask?  Because it is impossible for one person to even begin to attempt to do a good job at all the tasks we touched on above.  But more importantly if we think of engagement as being one of the primary tasks for a Community Manager, we need to recognize that a crucial part of this is the development of content.  If we don't have meaningful and interesting content, then it makes it really hard to attract people to our community and it is even harder to start a discussion with them.  Not to mention we would be down right boring!   
What is meaningful content?
 OneForty wrote some great tips in a recent EBook on how to create good content no matter what kind of community you manage.  But still this is a lot for one person to manage!  And of course there is no one person who is qualified to talk about all aspects of your organization in detail.  You hired them to think about all the aspects of being a Community Manager so unless your company is very small, it is doubtful they can know everything that is going on and still be an amazing Community Manager. 
Engagement with the public requires you to put your subject matter experts front and center with the public.  It means subject matter experts need to re-think their jobs and start thinking about how to take what they do and their knowledge and turn it into meaningful content.  Gone are the days when people could say, they aren't a people person or they don't deal with the public.