I have been a regular to the weekly #CMGRChat discussions on Twitter for quite some time, and the calendar reminder has quickly grown to become a favorite. The group has proven itself to be an invaluable resource to myself as a community manager. It also draws an amazing group of people who I am so honored to now know!
One thing that I noticed about this Community Manager group, was that members were hosting meet-ups throughout the country. There were several out on the East Coast, one on the West Coast…but what about in between? Nope – nothing. So  what did I do? You guessed it!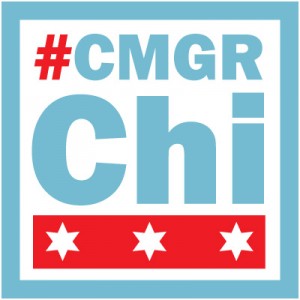 With the help and creativity of Tim McDonald, the two of us co-launched the Chicago Community Manager group! And of course, we tied it with a tweet-up. Well, thank you dear Chicago for showing us how much you support this concept, because our very first event was at capacity!!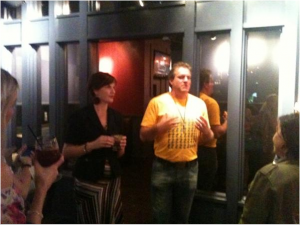 The inaugural #CMGRChi tweet-up was held at Theory Sports Bar & Grill in downtown Chicago on Wednesday, June 1st, from 6-8pm. We were incredibly excited to have a packed house and an enthusiastic crowd! Check out the recap on our newsletter!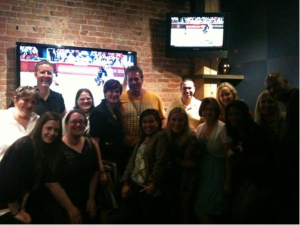 Please check out the Chicago Community Manager Facebook Group and LinkedIn Group. We are incredibly proud to have received such fantastic positive feedback and support for this endeavor! And thank you again, #CMGRChat and TheCommunityManager.com, for providing the inspiration! When you're in Chicago, please come visit!!!
* * *
Rachel Yeomans has been involved in connecting the social and digital world to the business world for over four years.  Currently she is a Marketing Director | Social Media for Astek Consulting. She also publishes two blogs: A Tumblr blog highlighting social media developments within the fashion industry, and TheWorkingWardrobe, a work fashion & style blog for men and women, which was listed as #4 in a list of top 20 fashion blogs to follow by Forbes in 2010.